Liqui Moly supports Hahn truck racing team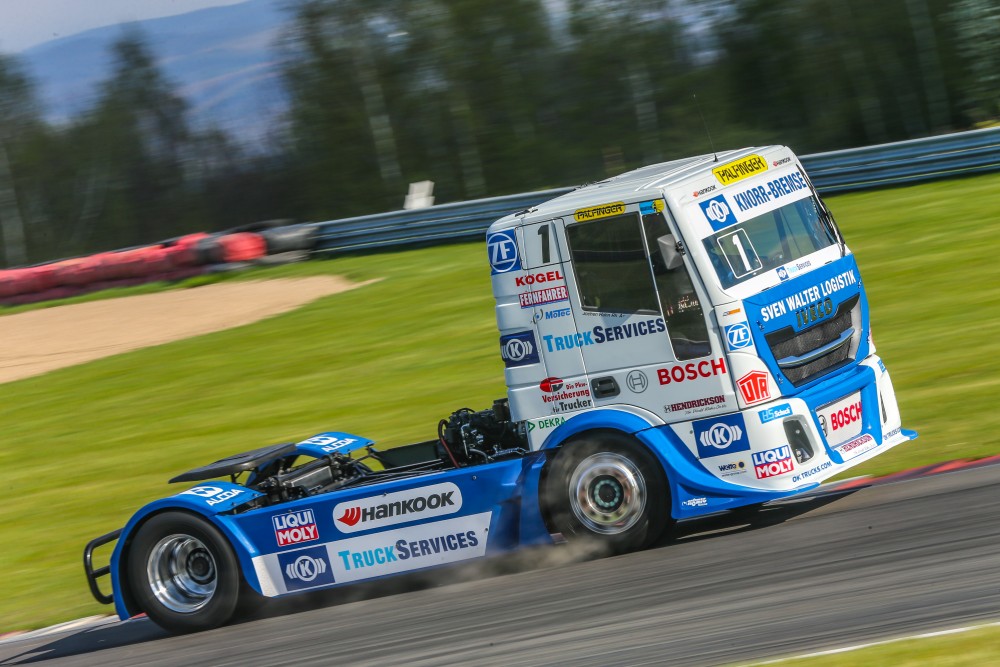 Liqui Moly and European champion Jochen Hahn are beginning the new season of the FIA European Truck Racing Championship together. The German lubricant specialist is supporting the Hahn Racing Team in its title defence. On 14 May the new season begins in Spielberg, Austria.
Germany's most popular oil brand provides the multiple-time European champion Jochen Hahn and his team with oils, greases and products for the service and care of the three racing trucks. "The cooperation in the official FIA European Truck Racing Championship completes this year's motorsports sponsorship," says Peter Baumann, responsible for global marketing at Liqui Moly. The company is already involved in touring car racing and in MotoGP.
"Jochen Hahn is considered one of the most successful truck racing drivers of recent years. A perfect and likable brand ambassador with whom we want to advance our global commercial vehicle range," adds Baumann. "And with the European Truck Racing Championship we are precisely reaching our target group. That's why we have chosen a further international motorsports series and are investing in the expansion of our brand awareness there."
Limits are assessed and sometimes exceeded in motorsports. "It is for this reason that the reliability and quality of all components is extremely important. And the motor oil plays a central role in this," underlines Jochen Hahn. "Liqui Moly supplies us with absolute top quality and provides a great deal of expertise. We will definitely benefit from this on the road to our title defence."