'Growing' VMI opens new South America headquarters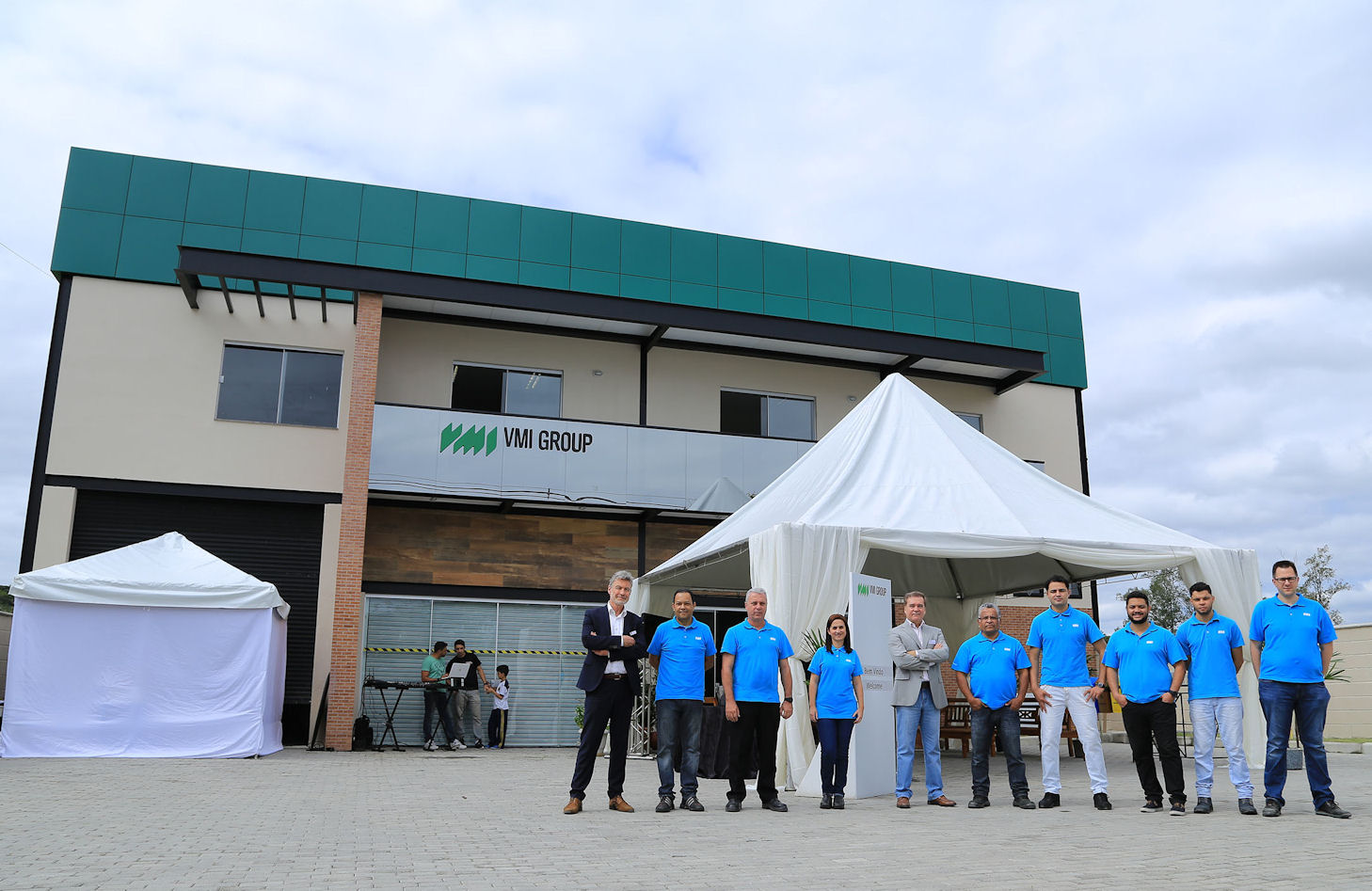 Machinery manufacturer VMI says it is increasingly active in South America, and in response VMI South America Ltda has moved to a new and larger location. On 12 May, VMI South America opened its new facility in the Brazilian city of Itatiaia, approximately half way between São Paulo and Rio de Janeiro. Managing director Robson Souza de Araujo and his team now have approximately 1,350 square metres of floorspace at their disposal, an area divided into workshop and office space.
VMI South America Ltda is the service hub for all VMI equipment users in South America, and spare parts are supplied to customers directly from stocks held there. In addition, the new VMI facility in Itatiaia facility includes a depot repair facility dedicated to the maintenance and repair of VMI's mechanical tyre building and shaping drums, equipment already in use at several tyre plants in South America. VMI comments that a local presence assures a quick maintenance turn-around time of these drums.
The VMI South America facility is also the production-assembly location for VMI Retrax tyre retreading machinery sold throughout the continent. Retrax is a unit for retread cushion gum extrusion smearing and, optionally, highly accurate pre-cured tread application. The 'made in Brazil' VMI Retrax programme was introduced in South America in 2016 during the PneuShow Expo in São Paulo. This new generation of VMI Retrax machinery replaces the well-known 'AZ' CTC programme. Retrax machines are sold directly by VMI South America Ltda to customers within the region.