Goodyear providing tyres, support to Istanbul New Airport project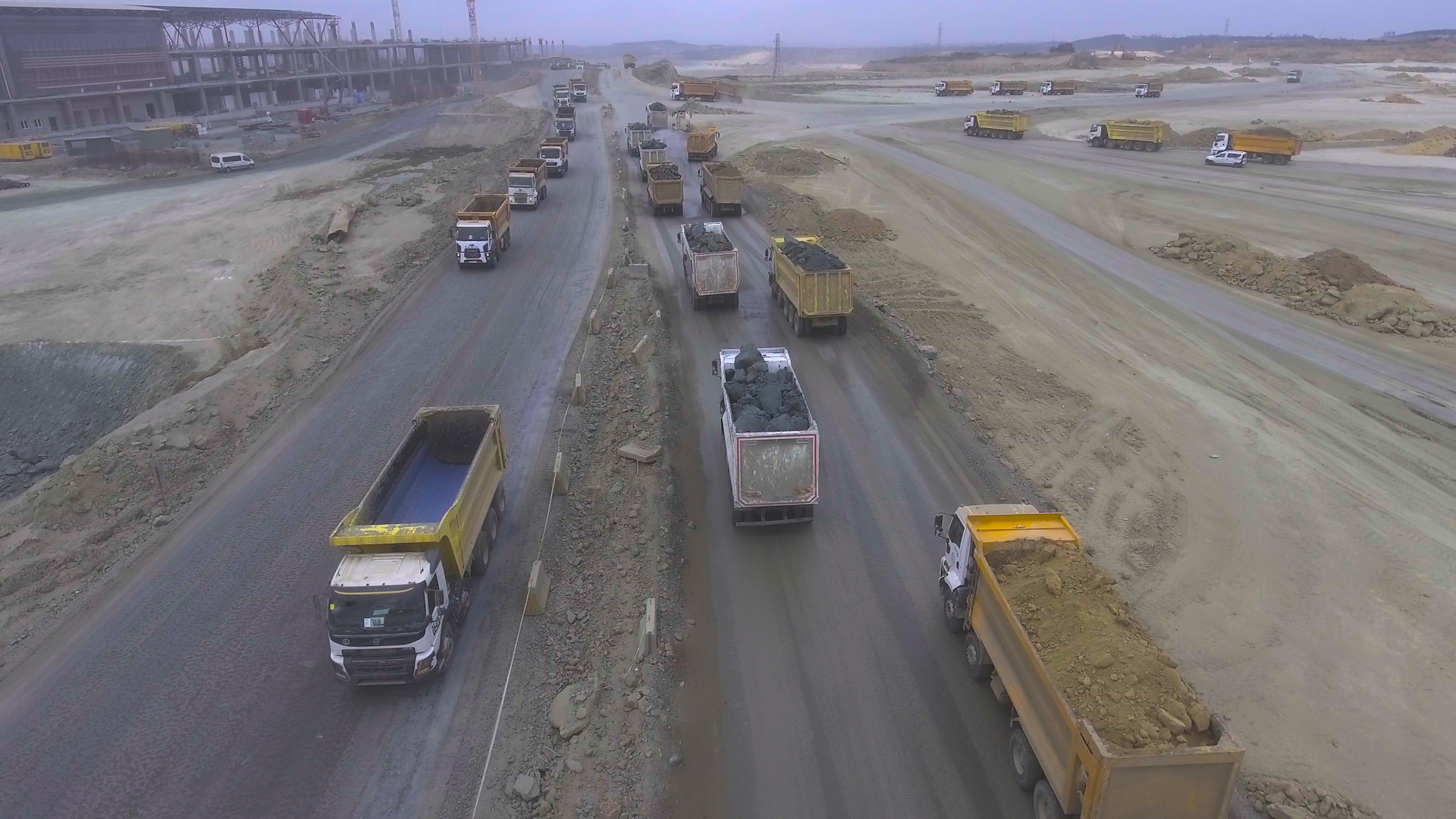 When completed, Istanbul New Airport will be the largest airport in the world. At this point in time, however, the future airport is a 7,650-hectare building site, and Goodyear reports it is supplying tyres and support to more than 3,000 construction vehicles currently at work there.
In the past year, almost 8,000 Goodyear Omnitrac II mixed service application truck tyres have been supplied to trucks working on the project, and in order to optimise cost per mile as well as maximum operational life and reliability, a dedicated Goodyear tyre technician is also based at the site northeast of Istanbul. Key account management is provided by the Goodyear FleetFirst team.
The tyres supplied to the trucks, which are mainly four and five axle tippers, include the Goodyear Omnitrac MSS II steer tyre and Omnitrac MSD II drive tyre. Goodyear considers these products particularly suitable for the project due to the resistance to damage they offer, their traction capabilities and longevity – all factors the tyre maker views as "essential for the challenging conditions of this mega project."
In a statement, Goodyear writes that "Omnitrac MSS II and MSD II tyres have been developed according to Goodyear's Max Technology concept. They have been specifically developed for use in mixed service, such as on the airport site, where vehicles operate on unpaved surfaces and on sand. Latest technology materials and design features ensure durability as well as high mileage potential and traction in all conditions, particularly at high temperatures."
A total of around £8.5 billion is being invested in the new airport, and when all development phases are complete it will be capable of serving more than 200 million passengers a year. Construction of Phase 1a, which includes the world's largest airport terminal under one roof, is currently under way and is scheduled to be completed in the first quarter of 2018. Eventually, the new airport will boast six runways.