Gold accreditation for 36 HiQ outlets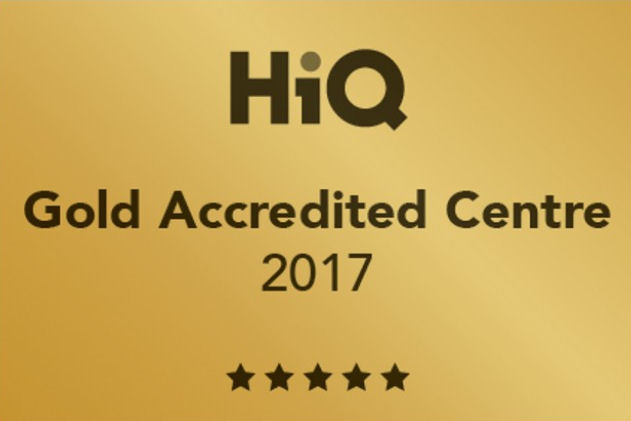 HiQ Tyres & Autocare has awarded its 36 highest performing franchise outlets 'gold accreditation' for their efforts in customer service. The centres – more than a third of all HiQ franchise outlets – received gold status following an assessment of all HiQ shops across the UK for service and overall standards.
According to HiQ, the aim of the programme is to drive improved standards instore, not only for compliance and cleanliness. but also for an improved customer experience. "This award allows each HiQ store to maintain loyal customer trust and further engage new customers, who are therefore more likely to choose their local HiQ store over a local competitor," explains HiQ.
The accreditation programme, run by franchise operator Goodyear Dunlop, has reportedly been extremely well received, with franchisees keen to achieve gold status and the right to display the gold HiQ plaque in their store. The network operator states that the programme sustains the HiQ trust proposition of "fast fit you can be sure of" by giving customers a symbol of service quality.
The programme assesses each of the HiQ stores across the country using a 38-point audit. Measures assessed include site appearance and cleanliness, health and safety, their HiQ online site and eShop, as well as the outlet's financial and administrative compliance, and overall customer service. To achieve gold accreditation the centre needed to achieve an audit score of 90 to 100 per cent.
Owner of five gold accredited HiQ outlets across Cornwall, Justin Robertson, commented on his stores' achievements. "I'm thrilled that my HiQ branches have been awarded gold accreditation. Being able to display the gold plaque in my stores and online acts as reassurance for our customers that they will receive the best service possible. It also sets us apart from our local competitors."
Craig Sprigmore, retail director, Goodyear Dunlop Tyres UK, expressed the importance of the scheme to the HiQ network: "The gold accreditation of so many HiQ dealerships across the UK strongly reinforces our brand promise that we offer excellent service on every occasion. Achieving gold is not easy, we have set the bar high across the country. The remaining stores achieving silver and bronze should also be commended on their exceptional level of customer service.
"The audit highlights the outstanding work of the gold accredited centres while also demonstrating slight areas of improvement for the silver and bronze accredited centres as well as celebrating their successes," Sprigmore concluded. "By giving the franchise owners a target and a goal to strive towards, we will raise the overall levels of service within the HiQ franchise network even higher as well as providing our customers the highest standard of customer care on offer."