Flexibility, product innovation helping Cima Impianti in difficult market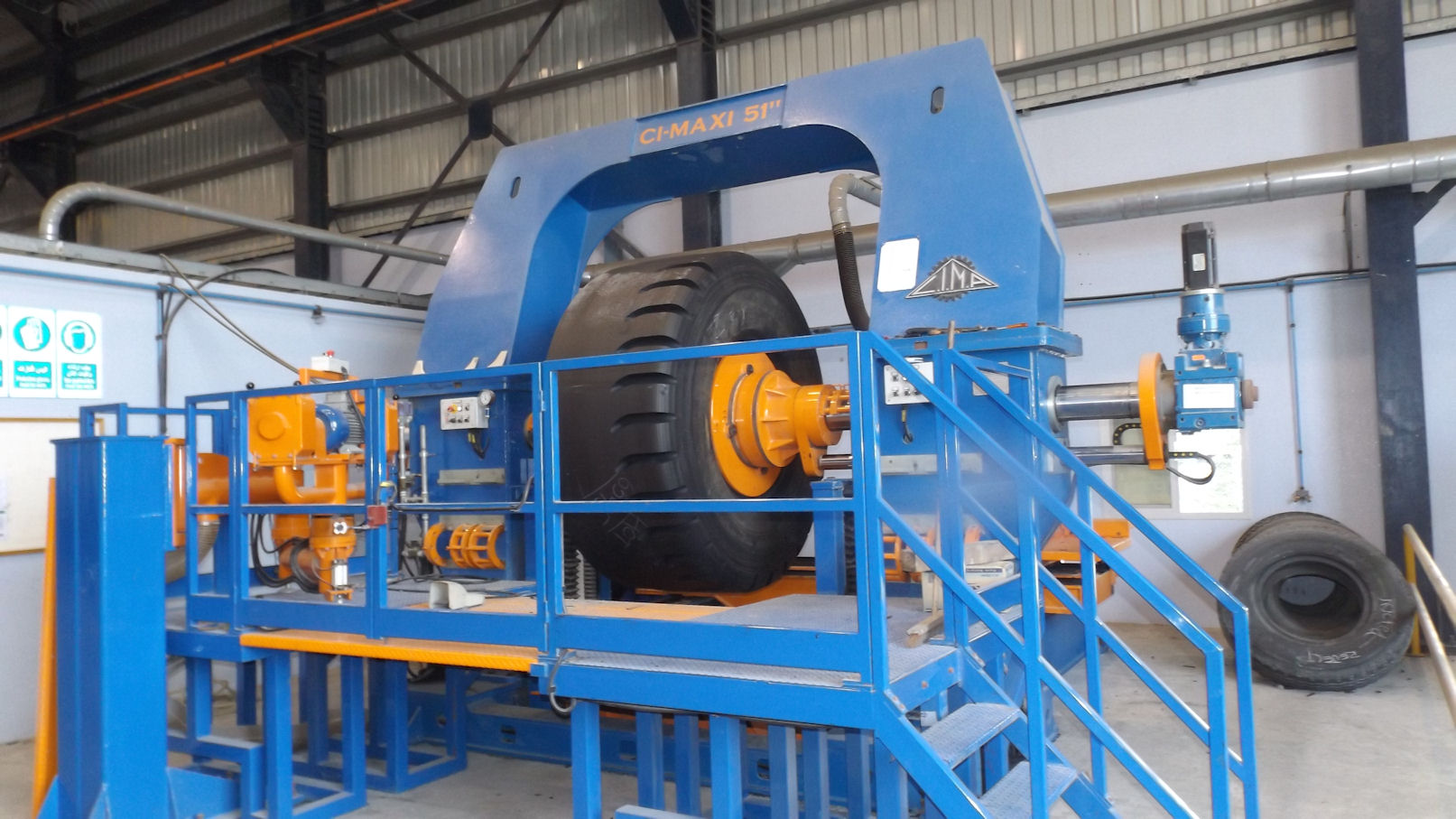 As has been the case for many companies in the machinery manufacturing sector, business for Cima Impianti has changed dramatically over the past decade. The Italian maker of tyre production machinery states that it has required a "great capacity to evolve and adapt to the new market situation" in order to gain the flexibility it needs in both people skills and machining process equipment.
The precise makeup of Cima's activities within the retreading sector varies from year to year and depends both upon the individual contracts it receives and trends within the market. Thanks to its deep market knowledge and the flexibility it has fostered, Cima reports it has been able to develop new equipment and also adapt existing products to meet evolving market requirements. Today, the company offers a portfolio that covers the entire retreading process from passenger car to OTR tyres, a range of equipment that includes CNC peeling, buffing and grooving machines along with a line of CNC extruders, skive fillers and cushion gum application machines.
All these machines are designed as well as manufactured by Cima Impianti and complement the company's mould business – but Cima says curing press manufacture occupies the "unchallenged top spot" in its production activities. It offers 25 sizes of retreading curing press models, in six different versions, and the company states that "whatever rubber related product you need to cure, Cima has a suitable press or will develop a customised one for you." During the past two decades, it has also developed a number of presses specifically designed for the curing of rubber tank tracks, rubber coated traction wheels, wheelchair tracks, pre-cured circular treads and solid tyres.
Cima considers bladderless (tubeless) systems a particular company strength, and prides itself on the ability to provide bespoke solutions for sectors such as aviation tyre retreading, businesses where end users, typically new tyre manufacturers, require very specific customisations.
As already mentioned, evolving market requirements necessitate the ongoing rollout of new and improved products. The most recent innovation that Cima has adopted for its curing presses is the introduction of self-lubricating materials that eliminate the need for centralised lubrication. The manufacturer states that the use of self-lubricating materials is a "substantial improvement" that benefits both the work area and the end product by eliminating the use of grease, a substance that can contaminate the product and end up smeared around the machine. The system was initially introduced in Cima's truck tyre presses and is now being gradually rolled out in all models of Cima press.
Another sign of Cima's flexibility is its diversification into areas outside the traditional tyre sector. Some time ago it established a new division catering to the steel industry, and today the company manufactures, assembles and tests plants for rod mills and other types of machinery. Additional recent markets Cima has entered include moulds for memory pillows and for stone grinding.
Today's market is one that requires companies to keep in regular contact with their customers in order to maintain a strong relationship and to keep pace with any changes taking place. This desire to keep customer relationships strong prompted Cima to venture into the field of consumable material supply. Three years ago, it opened a new division to look after this business, and after restricting its activities to the Italian domestic market for the first two years and searching for suitable suppliers that produce quality materials, the company has now begun supplying materials to the rest of Europe.
With the same goal of strong customer relationships in mind, a new company – Cima Technical Services and Marketing LLC – was founded last year in cooperation with Cima's US distributor, Central Marketing Inc. The purpose of this company is to deal with aftersales service, technical support related to the commissioning of new equipment, as well as training end users in retreading processes and in equipment maintenance.
Cima Impianti stresses that it is "very well aware of the current market difficulties" and says it is doing "everything possible to support those who keep believing in this business." This attitude has been confirmed by a recent investment of over €800,000 in a new high-tech milling machine; this is now being commissioned at Cima's production facility. The new investment aids Cima in its aim to be a 'one-stop-shop' that offers everything needed for its customers' tyre businesses.