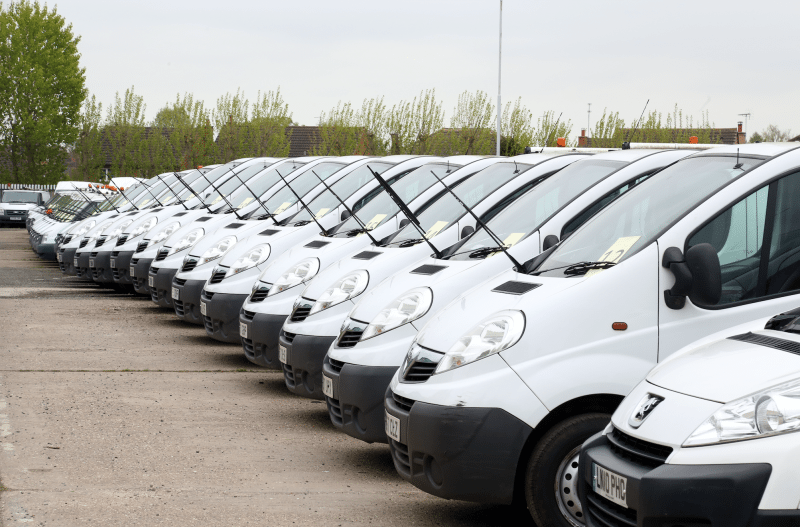 CD Auction Group expands with opening of new LCV remarketing centre
CD Auction Group, the online vehicle remarketing and fleet support company, is expanding its operations in Corby with an additional site featuring a 24-hour, 7-days a week vehicle reception centre.
The move will make CD Auction Group one of very few remarketing centres in the UK that can accept vehicles on a 24/7 basis; making it significantly more convenient for vendors to deliver cars and commercial vehicles for fleet management, refurbishment or auction.
Andy Brown, CD Auction Group managing director, said: "This is the first major expansion by CD Auction Group since we moved to our present premises in Corby in 2002. It underlines our commitment to provide the best possible customer service in the industry and comes on the back of a rise of more than 80 per cent in sales volumes in the past two years.
"The new site is extremely flexible and it should give us the capacity to handle an extra 3000 vehicles a year, with more room for further expansion on the 10-acre plot, should we need it."
The new site, in Earlstree Road on the north side of the town, will also become CD Auction Group's dedicated commercial vehicle centre. All commercial vehicle operations will move there; freeing up space at the current head office in St James Road for the rapidly-expanding cars and in-life vehicle management sides of the business.
The 24/7 reception centre, situated on the new site, features valeting facilities and a fully equipped, under-cover inspection bay with balanced lighting for accurate vehicle assessment; thus ensuring vehicles are properly described and rapidly entered into the CD Auction Group process.
The new site will be operated in partnership with Robinsons Auto Logistics, a key supplier to CD Auction Group, and creates the opportunity for closer collaboration on vehicle logistics for both vendors and buyers.
Category: Company News, UK News