Avon launches Spirit ST sport touring tyre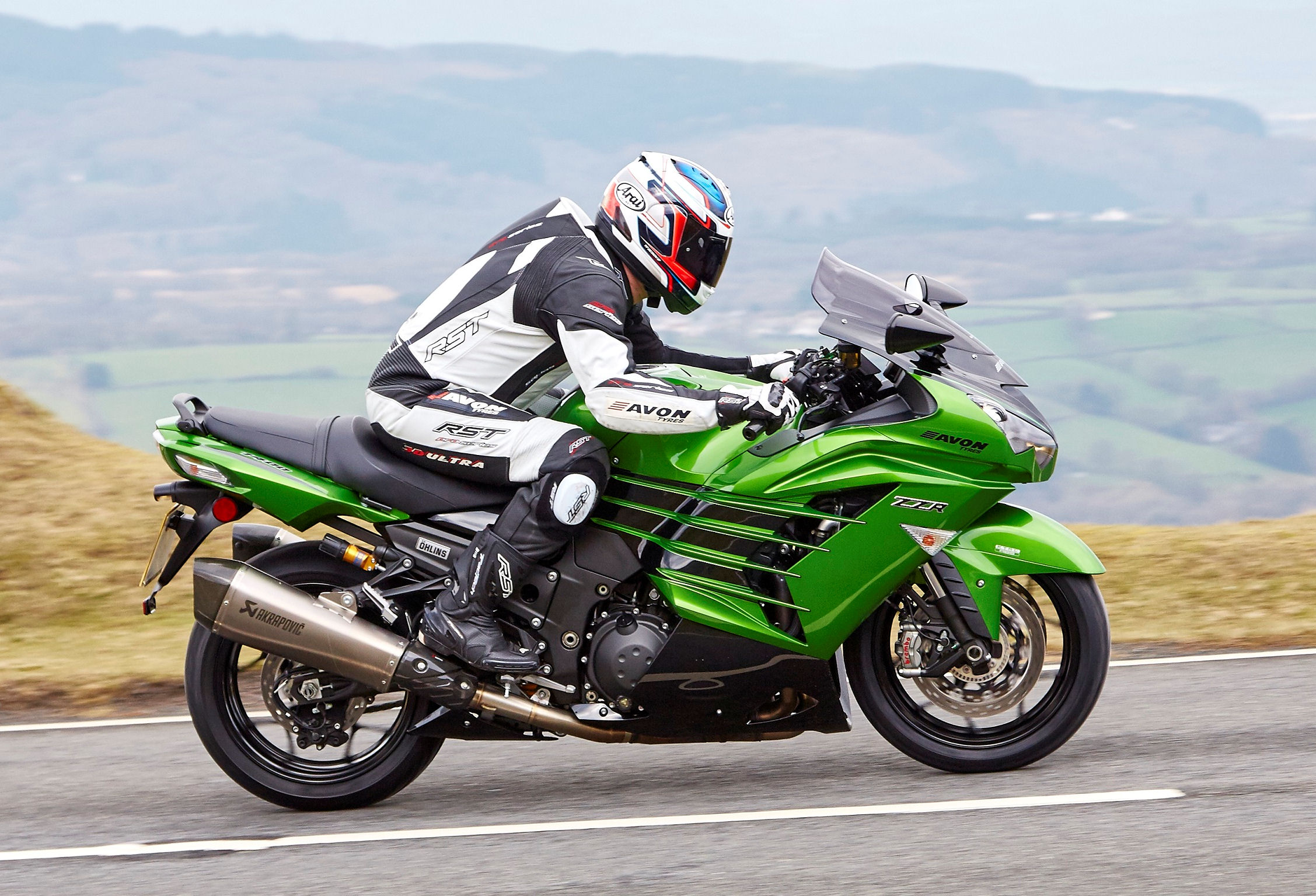 A new Avon sport touring tyre, the Spirit ST, has arrived. This successor to the Avon Storm 3D range is available in eight front wheel and 11 rear wheel sizes, and Avon Tyres says its engineers "have enhanced the performance of their flagship sport-touring tyre so much so that the new Spirit ST is designated as a hypersport touring tyre – offering supreme stability and grip in all riding conditions."
The tyre maker states that the Spirit ST builds on the features and benefits of the Avon Storm 3D X-M and has "been designed to provide excellent levels of wet grip, together with ultra-high performance handling, on a wide range of popular sport-touring bikes." The tyre features a completely new tread pattern and uses the latest high-silica synthetic rubber compounds for improved mileage.
When developing the Spirit ST, Avon's motorcycle research and development department in Melksham began with an all-new casing construction design that aims for ultra-high performance handling and stability. This was then wrapped in a highly-loaded silica compound that was created using the very latest polymer technology. The rear tyre has been given a multi-compound tread. "This gives more life in the centre of the tyre for extensive motorway miles," explains Avon Tyres. "Meanwhile, the edges of the tyre are made with a softer compound, for extreme grip in cornering." The tread pattern designed for the Spirit ST is said to maximise water evacuation while improving wear. Avon Tyres comments that the pattern "echoes the layout of a racing wet tyre."
Avon's '3D Sipe' technology also features as part of the new Spirit ST design. These small tread cuts have interlocking 'teeth' formed inside the grooves, to lock the tread blocks together under load. This enables the tread to warm up fast while eliminating the vague 'squirming' feel that can manifest itself on older, more traditional tread patterns.
"Our target was to design a sport touring tyre with exceptional wet and dry grip, and superb handling and stability characteristics, while maintaining the mileage performance for which Avon Tyres has been renowned," says Ashley Vowles, motorcycle tyre design engineer at Avon Tyres. "We have carried out various tests on many different bike models using a number of test riders, and the results have been outstanding. We are very excited about the new Spirit ST range and are looking forward to its release."