Apollo truck tyre range 'fully retreadable'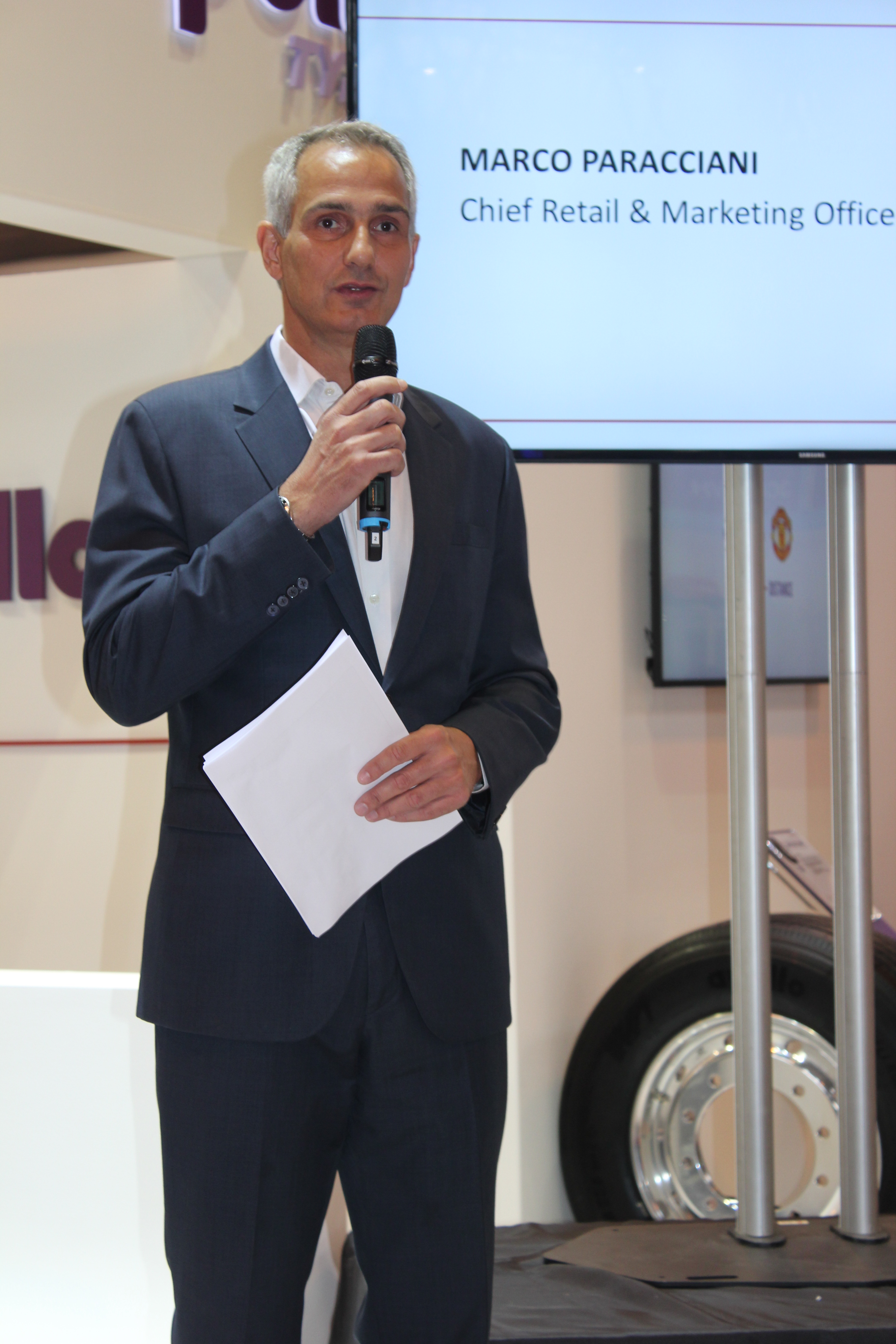 When Apollo Tyres launched its European truck tyre range at the CV Show last week, the company did so with a pre-planned retreading strategy in mind as well as the headlining "disruptive" digital media strategy.
Launching the products into what it called a "competitive, saturated, but strategic" market, chief retail and marketing officer, Marco Paracciani explained that Apollo's new truck tyre range has been exclusively designed for European usage. In order to illustrate this fact, Paracciani shared details how the company developed its European TBR range – through plenty of real-life testing.
In practice this means 3000 Apollo truck tyres have been driving 250 million kilometres around on 50 fleets in order to bring the company to this point. The result – according to Apollo – is a "premium performance tyre" product. Products are currently being manufactured at Apollo's modern Chennai factory in India. However, European production is scheduled to begin at Apollo's Hungary factory in 2018.
Apollo's truck tyres are also described as "fully retreadable", something the company is so confident of that it is offering a casing buy-back guarantee ensuring that the casing retains value for the customer whether it is retreaded or not. Of course, if any brand wants to make it to the top table in the truck tyre sector, a complete retreading strategy is a necessity. Casing value is important, but where does Apollo plan to do its retreading? Executives are realistic that the introduction of a new brand into a complex and competitive market context is a step-by-step process. However, what we do know is that the company plans to work with regional retreading partners. In this UK this means that Vacu-Lug, the UK's only large-scale independent retreader will now be producing retreads on behalf of Apollo Tyres. In Benelux Apollo will be working with Kargro.