Membat Tire: Opportunities in Asia Pacific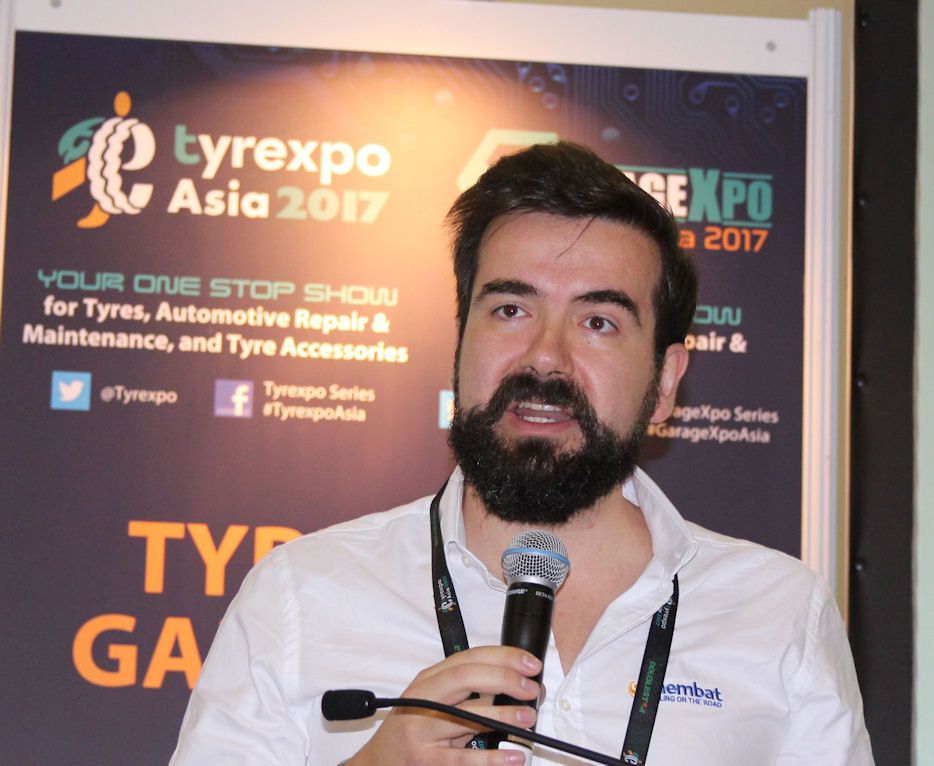 Having opened a representative office in Singapore last September, exhibiting at Tyrexpo Asia was a logical decision for Membat Tire. Not only was the Membat range on display at the show and the Membat team engaged in talks with visitors regarding the brand's expansion, Membat's R&D manager also gave a presentation at the Tyre Talk seminar series.
"For a company like us, there are opportunities in Asia Pacific," states managing director Natan Banyeres. Aida Vinyes, the firm's communication and marketing manager, adds that Membat is working to establish a distribution network in the Asia Pacific region and is looking to enter emerging markets: "We already have a few representatives in the region, such as in Australia, New Zealand and Malaysia, and we're hoping to expand this. Our aim is to meet further potential customers in Southeast Asia, and we've had talks to this end at Tyrexpo Asia."
No brand-new additions to the Membat portfolio were present in Singapore; instead, Membat is currently focusing on expanding its market penetration through marketing promotions and through educating its partners on a range of topics, such as the benchmark testing against three 'B' segment competitors performed on Membat's behalf by TÜV SÜD. Vinyes reports that even though the Membat team has ideas and wishes for future products, the range is complete for the moment. When new products do eventually join the Membat line-up, however, André Moritz will most certainly be involved. The R&D manager joined Membat Tire in 2016 and is involved in developing new products together with the manufacturer.
Moritz brought a quarter century of tyre industry experience with him, including almost two decades at Vredestein. During his Tyre Talk presentation on 23 March, he discussed the ways in which research and development, as well as testing, are essential to improving tyre safety. Moritz also shared on the latest trends in replacement tyres.
Membat Tire already works with customers in 22 countries. Its products are designed and engineered in Barcelona and are produced using unique moulds. stephen.goodchild@77.237.250.82