Aditya Birla Group becomes Linglong Tire's carbon black supplier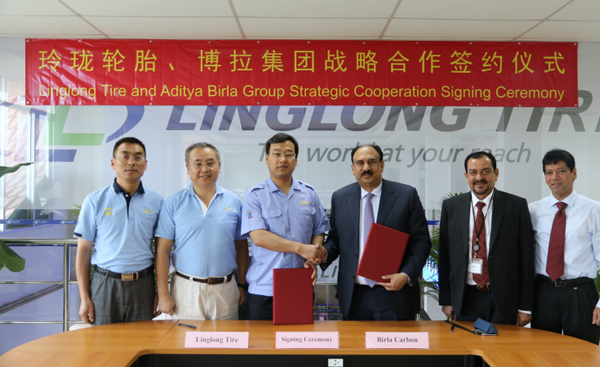 On 25 March 2017, Linglong International Tire (Thailand) Co., Ltd. entered into a strategic cooperation agreement with India's Aditya Birla Group. At a signing ceremony attended by Dr Santrupt Misra, chief executive officer of Aditya Birla Group's carbon black business, Sanjeev Sood, president of Birla Carbon in Thailand, and Wang Feng, chairman and president of Linglong Tire, the two parties committed to a strategic cooperation that will see Aditya Birla Group become Linglong Tire's carbon black supplier.
Linglong Tire expects that supply from the Aditya Birla Group will "comprehensively improve the quality of Linglong's products." The tyre maker states that this new cooperation represents "another important step" in its implementation of material quality control and quality management measures. "In the future, Linglong Tire will improve its global standards of product quality and service through continuous input in research," the company adds.