Toyo Proxes R888R becomes new BMW Z Cars series control tyre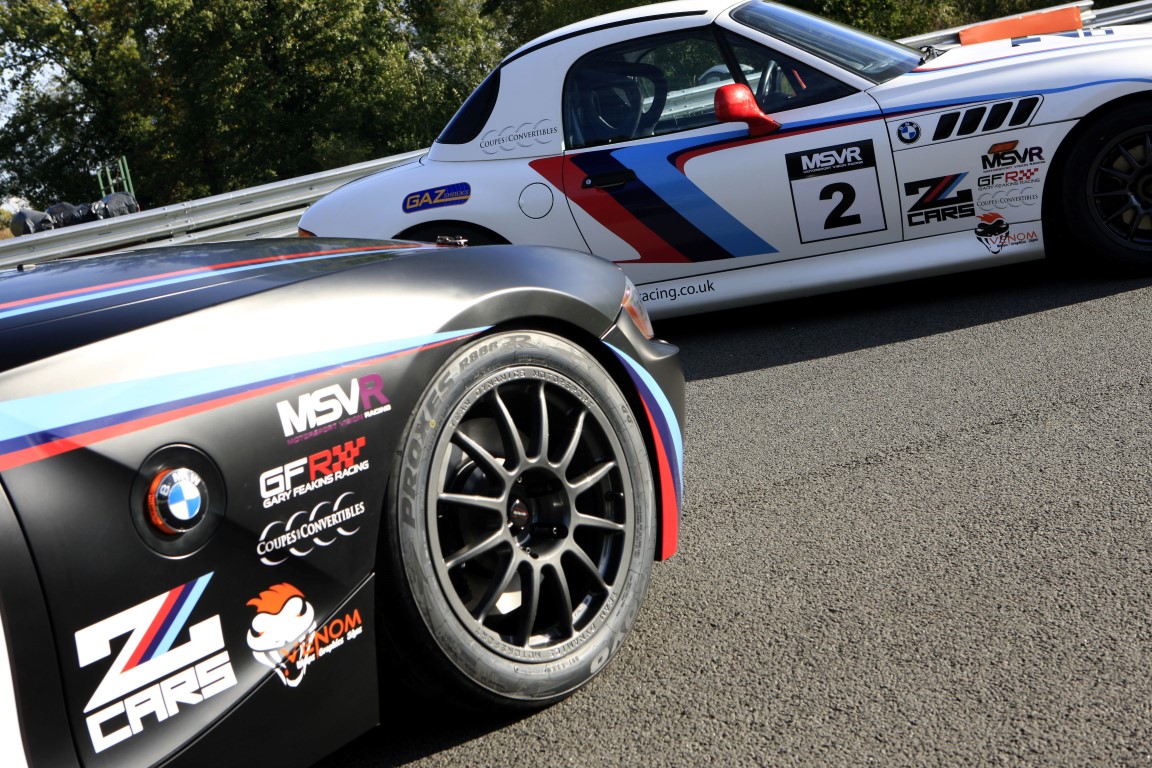 Toyo Tires has been announced as the tyre supply partner to the new Z Cars Racing Series in 2017. The manufacturer will supply the Proxes R888R tyre, already present in a variety of British club motorsport series, to the busy grid of BMW Z3 and Z4 cars. Gary Feakins Racing (GFR) has partnered with MotorSport Vision Racing (MSVR) to create what they hope will be an accessible, yet aspirational series. They hope it will provide a quality, yet affordable, grid and a stepping stone to higher formulae, such as GT racing.
The series' ethos will be on tightly controlled regulations, high driving standards and well-policed monitoring to create a field of near-identical machines, putting the emphasis firmly back on driving talent and small tweaks. The presence of both the BMW Z3 (1.9 litre) and Z4 (3.0 litre) models offer two key opportunities: to newcomers to the sport with the Z3, and a new challenge for experienced drivers moving up to the next level with the more powerful Z4. Toyo notes that a suitable Z3 base car can be purchased for as little as £1,500, and even in racing trim, can be put on the grid from as little as £10,000. For the faster Z4 class, competitive cars can be built from around £18,000.
GFR is a well-respected race preparation outfit with championship winning BMW experience, along with success in historic touring cars and GTs. Having already signed off on both a Z3 and Z4 race package – and built cars to suit, confidence is high that this series will deliver real excitement and safe, close racing. Working closely with great names like Custom Cages – who have designed a bespoke MSA approved cage for both platforms, the team has already seen a significant number of cars in build for the inaugural season, promising some epic battles ahead.
MSVR will organise a six weekend calendar, taking in the very best UK circuits including Brands Hatch GP and Silverstone, with each round including a qualifying session and two races. Where possible, these will be held on one day to help further reduce costs.
Commenting on the deal, technical and motorsport director for Toyo UK, Alan Meaker, said: "It's great to see a series that puts so much emphasis on technical parity and sensible costs, balanced with such dynamic cars and close racing. It's the perfect playground for the Proxes R888R – and based on some of the test data we've seen so far, it's going to be a very exciting grid!"
Gary Feakins added: "It may be a cliché but this is a series created by GFR based on the best bits we've learned during our time in club racing, and making sure that nobody can buy their way to the front of the grid. The regs are tight, engines and gearboxes will be sealed, driving standards and regulations will be tightly monitored to make sure we can all concentrate on what's important; having fun, racing safely and letting talent and bravery put drivers on the podium. The Z Cars are immensely fun to drive in race trim, and we really feel that the Z4s in particular will offer a cost effective alternative, or stepping stone, to the world of GT Racing."