Liqui Moly introduces motor oils for BMWs and VWs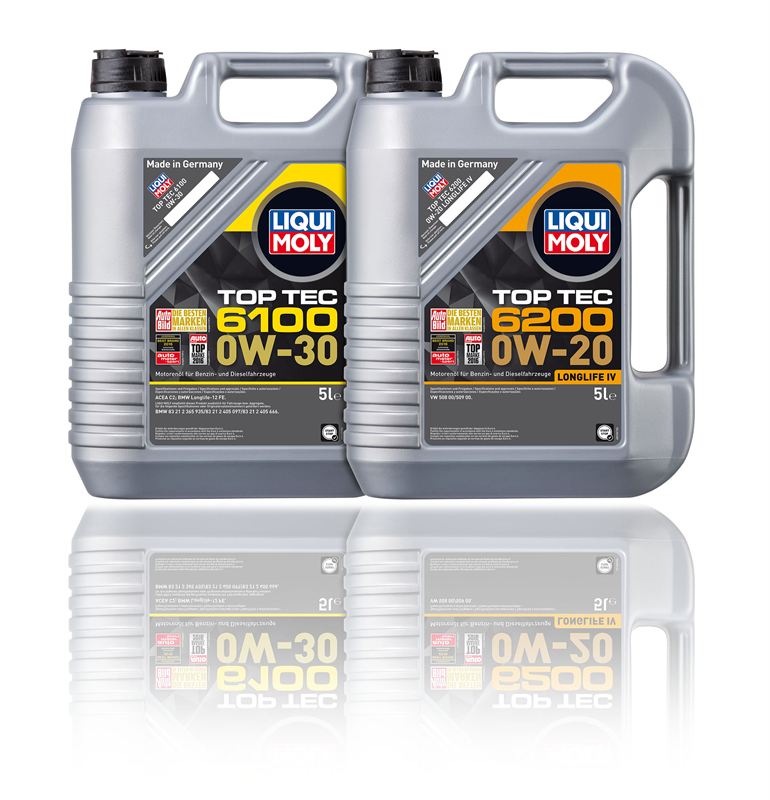 Ever more efficient motors require ever more efficient motor oils. That's why German oil and additive specialist Liqui Moly is now launching two motor oils on the market, which fulfill the latest BMW and Volkswagen requirements: Top Tec 6100 and Top Tec 6200. They represent a generational leap in motor oil technology.
Both oils were developed for the Euro 6 emissions standard. This means they are less viscous than conventional oils: the lower the viscosity of the oil, the lower its inner resistance in the motor. "For car manufacturers this is one of many adjusting screws in order to reduce fuel consumption and therefore also emissions values," explains Oliver Kuhn, deputy head of the Liqui Moly oil laboratory.
Top Tec 6100 fulfils the Longlife-12 FE BMW standard and, with a viscosity of 0W-30, the oil is still within the conventional range. The story is different for Top Tec 6200 with VW approvals 50800/50900. As a 0W-20 grade, it is a particularly low viscosity oil. "That is a big leap for Volkswagen," explains Kuhn. "Top Tec 6200 should not be compared with other oils that also have the same, low 0W-20 viscosity grade.
"Both new Top Tec oils are special oils that are suitable for special motors only. They are not backwards compatible and must under no circumstances be added to another motor. The oils are too low viscosity for these motors: the lubricating film is consequently very thin and a high level of motor wear can occur. In order to minimize the risk of mix up, the new oils have a different design to the other oils of the Liqui Moly Top Tec series. Also, they do not feature the 4000 numbering as previously all Top Tec oils have, but are the first oils with 6000 numbering. "
It is not just car drivers and garages that need to pay attention when using the new oils, but also Liqui Moly in production because the new oils are particularly demanding in production. "Mixing new oils is a highly precise process," adds Kuhn. "Only minimal deviations from the recipe result in the mixed oil being rendered useless."