Landsail 'the smart choice' for UK SUV drivers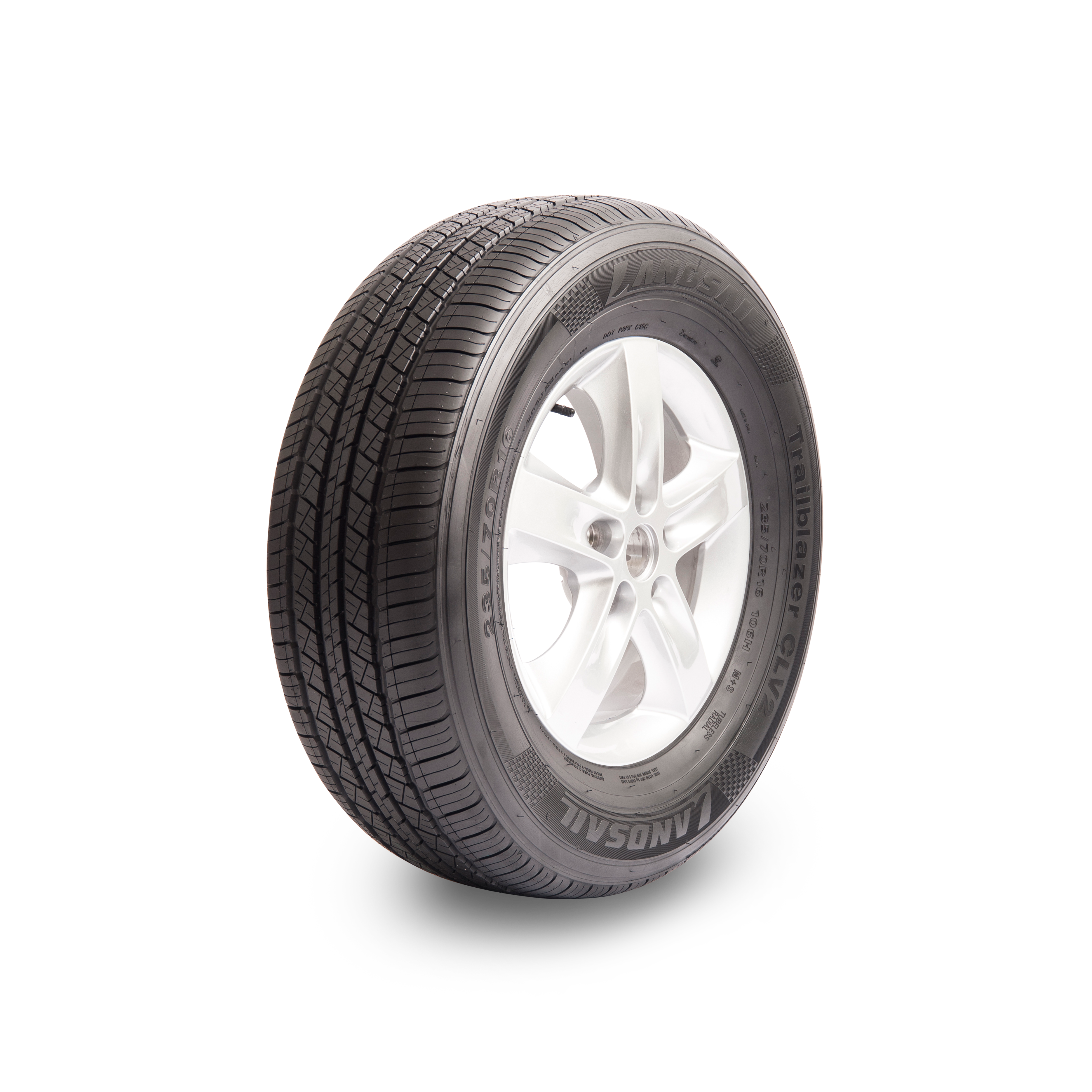 Landsail tyres, which are exclusively distributed by Grouptyre in the UK, are being marketed as "the smart choice" for UK SUV drivers.  Within the highly competitive SUV/4×4 sector, Landsail offers a range of sizes – among them the CLV1 and CLV2.
The Landsail CLV1 4×4 /SUV tyre is specifically designed for smooth on-road driving performance with enhanced stability, traction and efficiency. A few important features and benefits include longitudinal grooves and sipes for maximum water displacement, a special outer block arrangement that reduces road noise and a strong shoulder pattern that guarantees impressive cornering and stability.
Zigzag grooves efficiently disperse water at high speeds and a solid continuous centre rib gives straight line driving stability with sipes that further improve high speed performance. The large shoulders provide a contact patch for cornering and stability while also dissipating heat generated by the tyre leading to prolonged tread life.
The Landsail CLV2 tyre specialises in on-road 4×4 applications and ensures a reassuring drive performance in all weather and road conditions. The diversely distributed tread blocks increase dampening characteristics while the tapering outer blocks assist sensitive and responsive cornering for a sporty drive. The enhanced compound provides extra grip in all weather conditions.
Leigh Melling, brand manager at Landsail Tyres said: "Manufactured using the newest technology in a state of the art facility, Landsail Tyres have redefined quality, performance and value – that's why millions of UK and Irish drivers have chosen to trust Landsail."