Hankook to present most advanced PCR, TBR tyres at Autopromotec 2017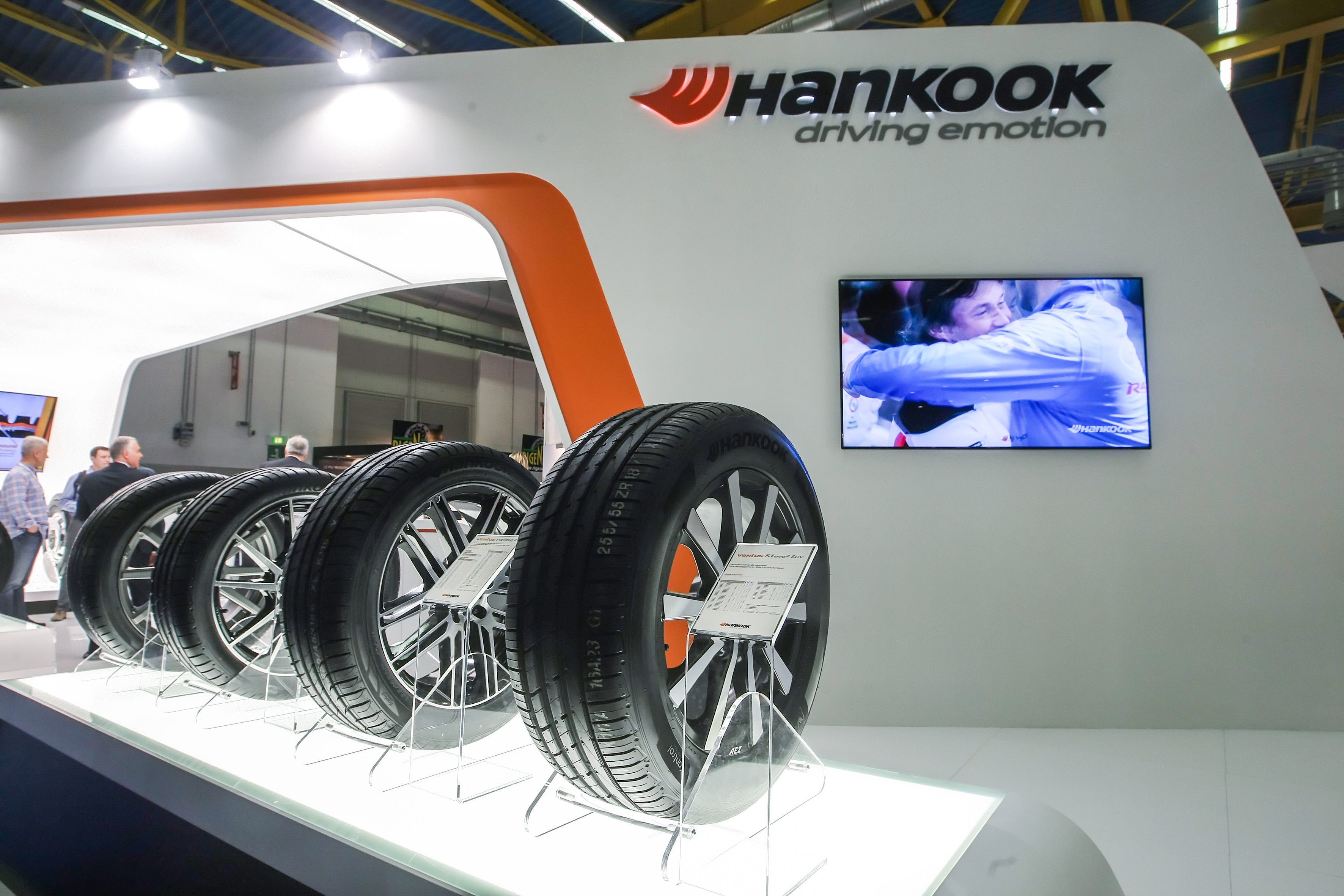 Hankook will showcase its advanced high-performance, environment-friendly and safe transportation product line-ups in the car and bus and truck sectors at Autopromotec in Bologna, Italy (24-28 May). Some highlights of Hankook's booth (Hall 20, A74) will be the new all-season trailer tyre, SmartFlex TH31; two winter tyres, Hankook Winter i*cept evo² and Hankook Winter i*cept RS²; the four season Hankook Kinergy 4S; and the Laufenn tyre brand launched on the European market in 2015.
The Hankook Winter i*cept evo² is tailored for enhanced snow performance and superior traction and braking in both wet and dry conditions. The other winter tyre, the Hankook Winter i*cept RS² is made for compact and mid-sized cars with reliable and stable handling characteristics on wet, snowy, slushy and also dry roads. Its latest all-season tyre Hankook Kinergy 4S, the all-weather specialist for year round safe driving is made to provide a well-balanced performance and high safety throughout the four changing seasons.
Tyre solutions for trucks will also take centre stage in Bologna, Hankook adds. The company will display the new trailer tyre, SmartFlex TH31, that completes the all-year tyre line. Added to the SmartFlex AH31 steer axle tyre and the SmartFlex DH31 drive axle tyre, the trailer tyre's wide, closed shoulder area supports stable straight driving and ensures good lateral stability. The tyre is labelled with M+S marking and the chamfered tread grooves help to prevent splintering. Both steer and drive axle positions have M+S marking and the snowflake (3PMSF) symbol, designating the tyres' suitability for wintry road conditions.