Goodyear launches Dębica Presto UHP2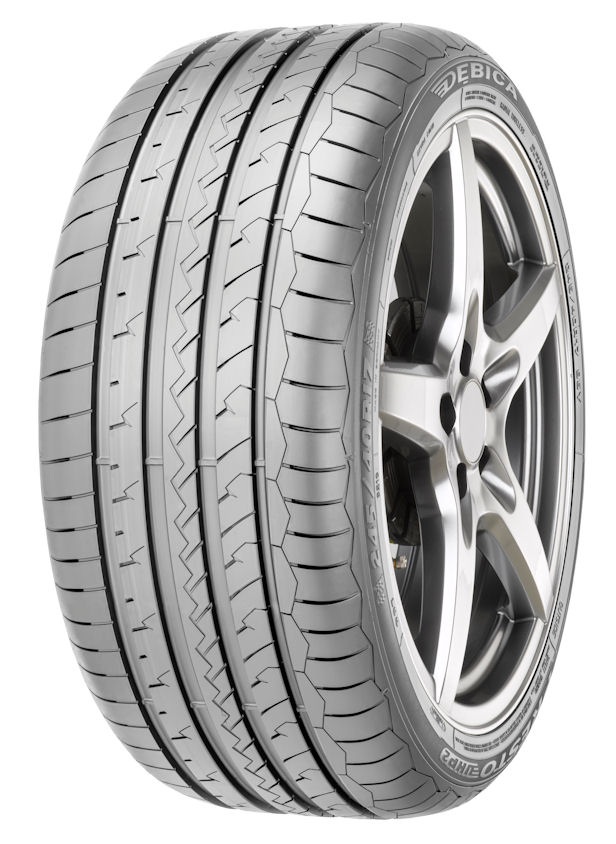 Following on from the release of new summer UHP products for its Fulda and Sava brands, Goodyear has introduced a UHP tyre range for its Poland-based brand, Dębica. The tyre maker states that the new Presto UHP2 offers greater mileage than the previous-generation tyre thanks to the use of a 'Uniform Contact Pressure' design, which distributes pressure over the whole tread contact area and thus spreads wear more evenly. Rolling resistance has also improved through the use of an optimised rolling resistance chafer that controls energy dissipation via the tyre's rim.
Goodyear also states that the asymmetric tread pattern design with stiffer outer rib utilised in the Presto UHP2 allows for "excellent dry braking capabilities." The tread also features a high number of biting edges – 340 per tyre – that cut the water film on the road, and Goodyear comments that these edges ensure the tyre offers "very good handling and braking on wet surfaces." Aquaplaning is dealt with by round outside shoulders that are designed to effectively disperse water.
"Dębica's engineers have been working closely together to deliver an ultra-high performance, durable tyre at an affordable price. The advanced technologies featured in this new UHP tyre offers the consumer both purchase and driving satisfaction", says Martijn De Jonge, brand director Consumer PBU EMEA at Goodyear.
The Dębica Presto UHP2 will be available in 21 sizes, a range that Goodyear says covers approximately 50 per cent of the summer UHP market.