Dunlop Sport Maxx Race 2 launched, approved for Porsche 911 GT3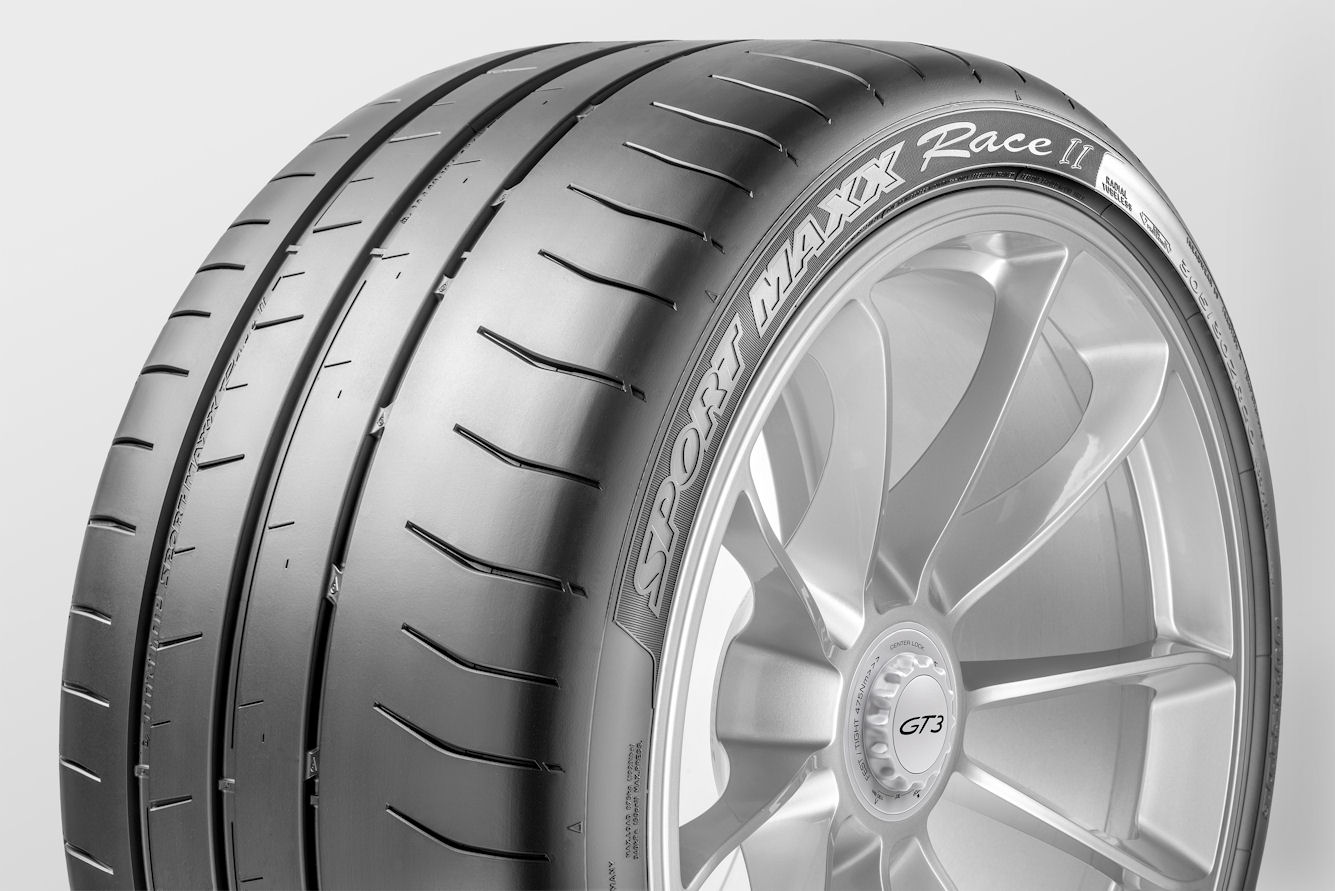 A successor to the Dunlop Sport Maxx Race is here, and Dunlop says it developed the new tyre together with Porsche in order to "meet the demanding requirements" for its latest 911 GT3. The Sport Maxx Race 2 takes the baton from the previous model, becoming original equipment on the GT3.
Original equipment approval for the Porsche 911 GT3 followed "intensive testing" on the Nordschleife in Germany and at Porsche's proving ground in Nardò, Italy. "We're delighted we had the opportunity to work with the team behind the Porsche 911 GT3," says Martijn De Jonge, brand director for the Consumer PBU in the EMEA region. "It gave us the possibility to deliver a tyre that perfectly transfers the car's potential to on-the-road performance."
According to Dunlop, Porsche set out two requirements when choosing it to develop a tyre that would form a perfect fit for its newest 911 GT3: It tasked Dunlop with creating a tyre that provides excellent performance on dry surfaces and that can deliver the "ultimate" track lap time. "Dunlop developed a tyre with excellent characteristics to fit our requirements," comments Porsche's Jan Frank. "The Sport Maxx Race 2 delivers the needed performance on dry surfaces and also in terms of grip and steering precision."
Delivering the ultimate track lap time
Dunlop has a fair bit of GT3 and endurance racing experience under its belt, having clocked up more wins in the Nürburgring 24h and Le Mans 24h than any other tyre manufacturer. Thus, when developing the Sport Maxx Race 2, it says it was able to "rely on its racing experience to deliver the necessary performance."
The tyre maker states that the key to delivering ultimate lap times is grip and steering precision. By optimising the tyre's circular shape, Dunlop was able to balance the distribution of pressure across its footprint, giving the driver more feedback while cornering and improving steering precision.
The Sport Maxx Race 2 features bridges between its grooves that enhance the tyre's rigidity. This 'LightWeight Reinforcement Structure Design' enables engineers to use less rubber, creating a stiffer and lighter tyre while keeping overall weight at a minimum.
Outstanding dry capabilities
The newly developed Sport Maxx Race 2 is made of a unique race-derived compound, and Dunlop states this is a "crucial element to improve high performance driving." This racing compound heats up quicker than normal compounds, improving the friction between tyre and road, which results in "extreme grip and long-term performance stability when driving high performance cars."