Derby County's Rammie victorious in Avon Tyres Mascot Challenge: video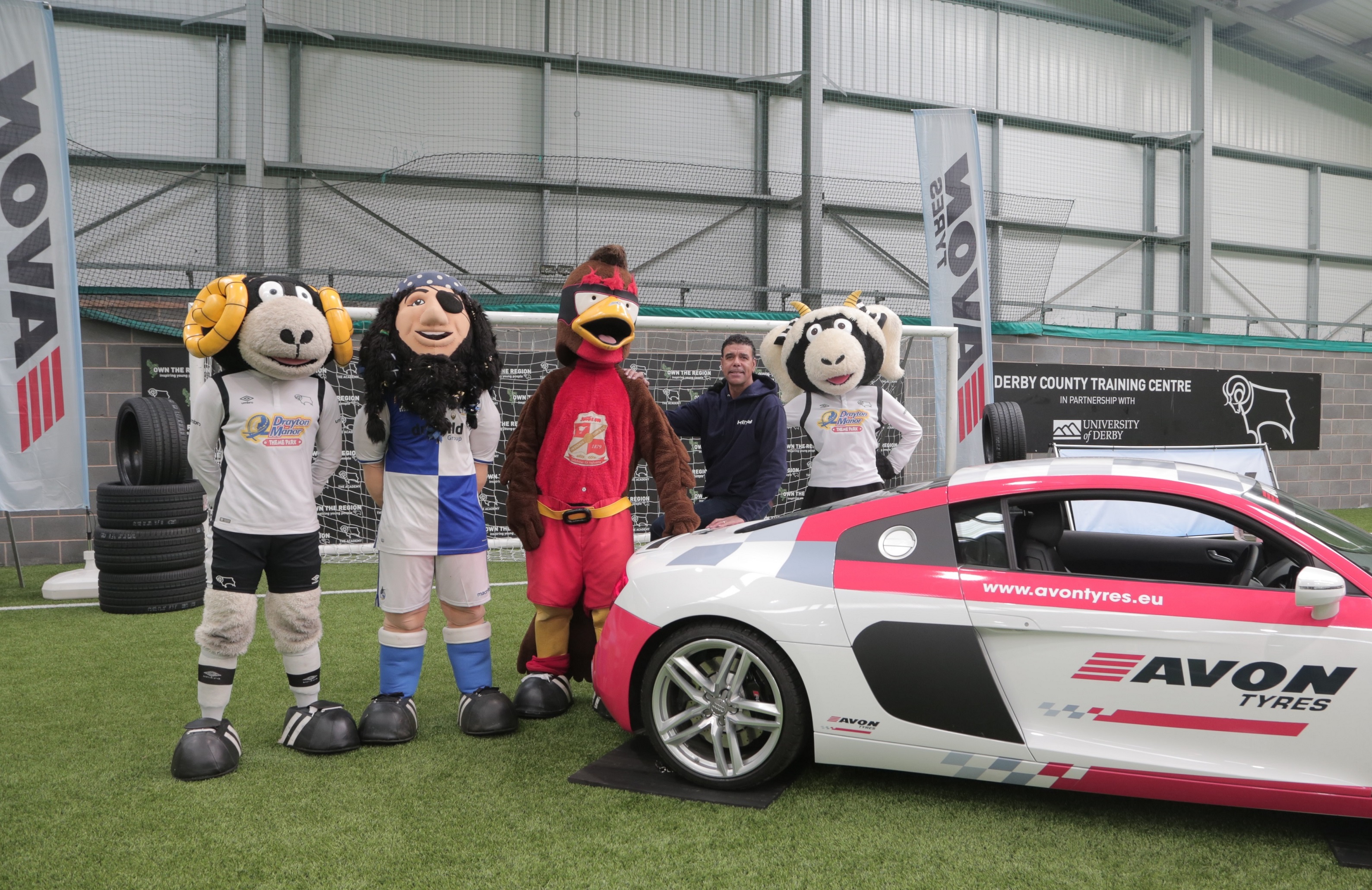 Avon Tyres held its first Mascot Challenge, celebrating its English football club sponsorships. Derby County's Rammie, Swindon Town's Rockin Robin and Bristol Rovers' Captain Gas competed against each other in a series of fun physical tests featuring Avon tyres.
The mascots dribbled footballs around stacks of tyres, carried footballs through a tyre slalom, rolled tyres to the goal line, and then attempted to get into the driving seat of an Avon liveried Audi R8 with each mascot squeezing themselves in and closing the door within a set time.
Derby County's Rammie, the first full-time mascot in British football, clinched victory following intense competition in the final round of the four-round challenge. Former professional footballer turned Sky Sports pundit, Chris Kamara, commentates on all the Avon Tyres Mascot Challenge action.
Avon Tyres announced its partnerships with Everton, Swindon Town, Derby County and Bristol Rovers for the 2016/2017 season in February 2016, having agreed a presence at each of the club's grounds, with branding around the stadiums, primarily on pitch-side advertising hoardings. Avon Tyres has since also become Derby County's back of shirt and shorts sponsor.
Everton Football Club appoints mascots slightly differently to other teams and therefore did not take part in the Avon Tyres Mascot Challenge. For every competitive first-team game, one young Everton supporter is chosen to be the club's official mascot.
Sarah McRoberts, European marketing communications manager for Avon Tyres, commented: "This has been a really fun way to promote our Avon Tyres partnerships in English football for the 2016/2017 season. Our aim is to raise awareness of the Avon Tyres brand among UK consumers, and partnering with competitive English football clubs helps us to reach a wide audience."