Bridgestone discusses Euro 6 influence on commercial vehicle tyres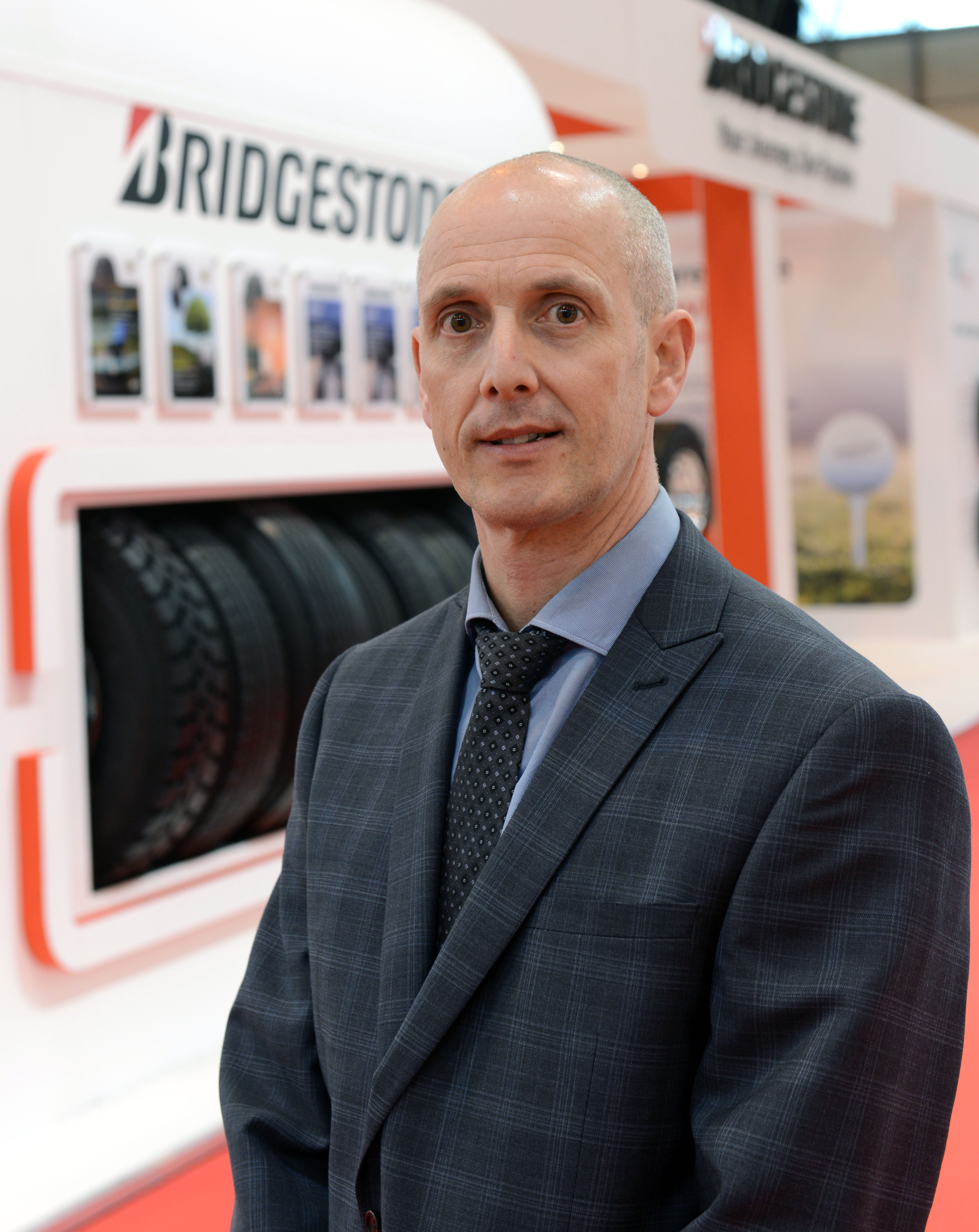 The introduction of Euro VI vehicles has naturally led to evolution in the tyre sector. As one of the premium brands responsible for original equipment supply to large HGV manufacturers, such as Volvo, Mercedes, Man, Scania, and Renault, Bridgestone's newest products have been developed to take Euro VI into account, made to withstand higher front axle loads of the more fuel efficient vehicles.
"Our new highway, regional, and on/off specifications have been developed with a higher load index to support these new vehicle designs," Bridgestone UK technical / field engineering manager – north region, Gary Powell explains.
Another way in which Euro VI has influenced the tyre market is the growing popularity of larger sizes. While 295/80R22.5 was a common fitment for new commercial vehicles in the UK, Powell explains that the launch of Euro VI meant that both 315/70R22.5 and 315/80R22.5 have increased in popularity (see table). "Increasing demands on traction during braking has been one of the drivers towards wider tyre sizes," Powell adds. "This can also be linked to improved labelling grades for wet braking as an example.
"Larger tyre sizes (for example 315/80R22.5) may improve traction but they can impact on rolling resistance, so new technologies are developed to counter this effect, for example the Bridgestone Slim Bead design found in our new products like Ecopia H-Drive 001 and R-Drive 001. This technology reduces tyre weight, maintains tyre robustness but delivers in RRC improvements for lower labelling grades.
"With reference to the change in front axle load, it's also important that dealers provide good training to their skilled fitters, as it's now very important that they check the tyre load index against the plated certificate (VTG59) to ensure correct load index for the vehicle is applied. Just checking size is not now sufficient. It's also important to note that it's the responsibility of the Dealer to ensure correct tyre fitment to a vehicle within the replacement market."
At the same time as requiring wider tyres able to handle greater payloads, the emissions requirements have led to OE manufacturers searching for weight savings. Vehicle engineers' finite element analysis has meant the development of lighter weight chassis components to achieve these weight savings. Yet a knock-on effect is that the chassis' damping properties are reduced. As a result, Powell says tyres, "as part of the suspension system, are a very important element in maintaining good levels of noise, harshness, and vibration. Premium products are designed to complement the vehicle chassis and this is accomplished by being actively involved in the OEM design process."
Bus market operators have been similarly affected by Euro VI – and of course comfort is of even greater importance in people transportation. Bridgestone operations manager Justin Mason adds that inner city operators also "have to ensure they purchase the most efficient and low emission vehicles due to the governments targets for 2020."
As SMMT figures show, double-decker buses have increased in popularity in the last year, partially as a result of the greater efficiency requirements. Mason adds that some operators "are trialling fully electric DD buses but the current norm is hybrid, a mix between diesel and electric.
"Due to these vehicles having the addition of large batteries plus the additional filtration units in the engine bay to reduce engine emissions, the vehicles are heavier, thus meaning our new UAP-001 (size 275/70R22.5) is constructed to cope with these types of vehicles. The current load capacity for our UAP-001 is 150/148 allowing for an additional weight of 400kg on a steer axle and 1000kg on the drive axle. andrew.bogie@77.237.250.82