Wendy Williamson wins CAT Lifetime Achievement award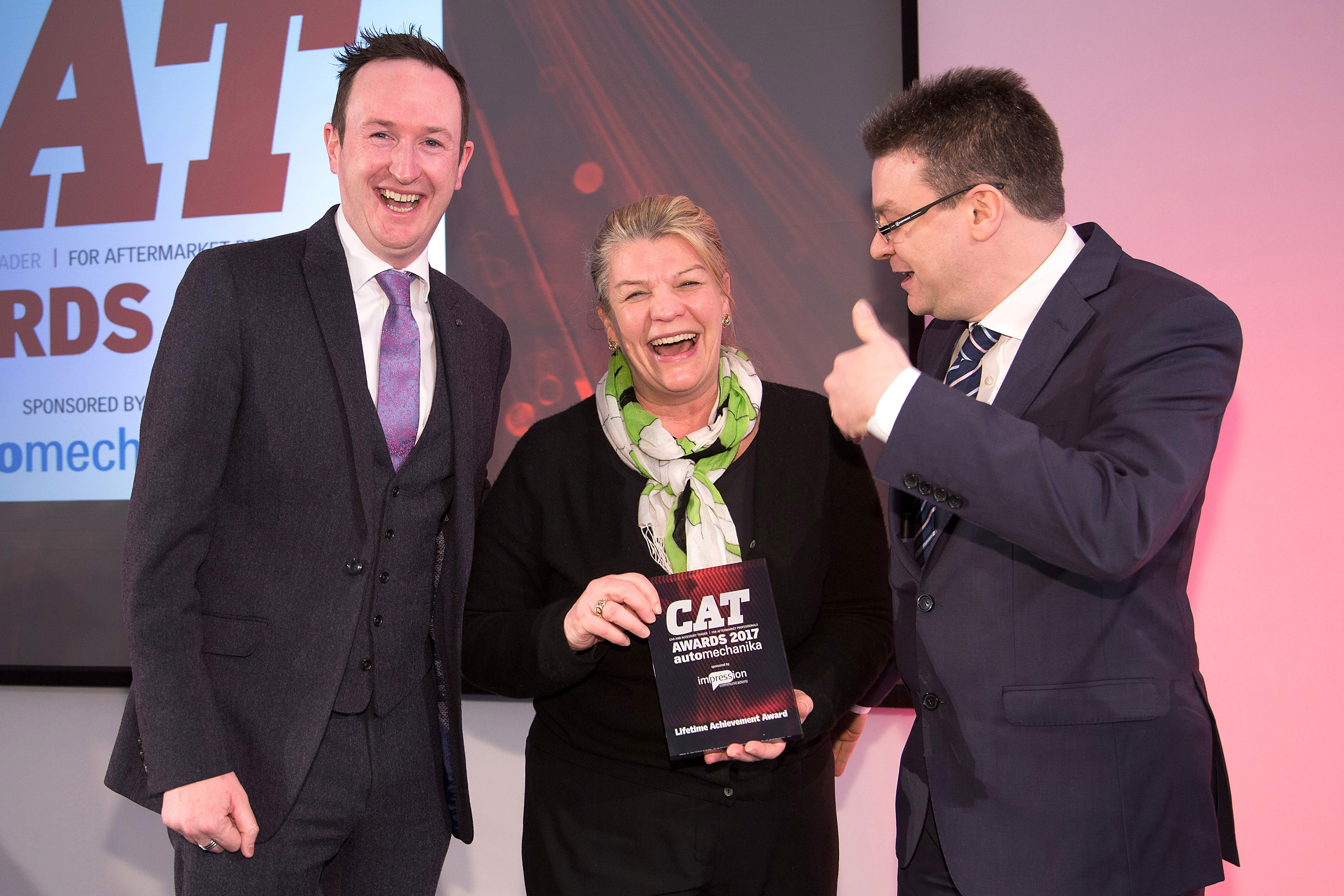 Wendy Williamson, Independent Automotive Aftermarket Federation (IAAF) chief executive, has received the Lifetime Achievement award at the Car & Accessory Trader (CAT) Awards 2017. This year, the event moved north and was held for the first time in the Lowry Hotel in Manchester on 10 February, welcoming a number of leading aftermarket professionals.
Since graduating with a business studies degree, specialising in marketing, joining Black & Decker as a graduate trainee and then entering the automotive sphere through Unipart, Williamson has gone on to become an established expert in the independent automotive aftermarket, utilising her marketing and aftermarket experience to help secure the sector's future.
Williamson said: "Receiving this award is incredibly humbling and a great honour. The automotive aftermarket is a fantastic sector and I would like to pay tribute to the enthusiasm and passion shown by members in protecting and promoting the trade. The IAAF continues to grow in stature and this award is recognition of the positive contributions the federation and its members have made to the industry."
Williamson's position as an aftermarket leader has been further supported recently after gaining recognition from 2016 Autocar's Top 100 Great British Women.
IAAF represents the largest number of parts distributors and suppliers in the independent automotive aftermarket, having total representation of the trade. This reinforces the strength of its voice within government departments, increasing its power over legislation affecting the industry.
The federation supports members by providing a variety of products and services such as through health and safety, insurance and fleet management schemes.