Wallet-friendly European quality – Sava Intensa UHP 2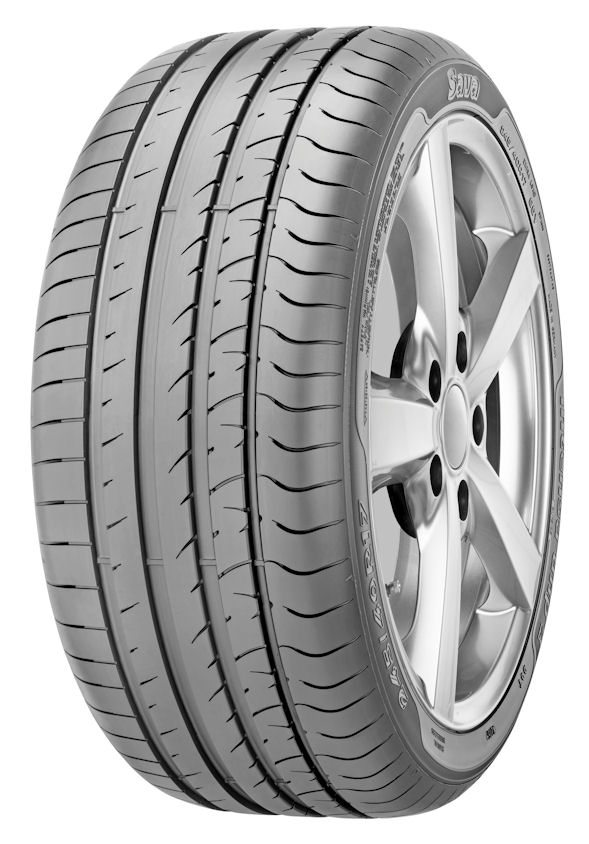 ETRMA Europool figures show that the market for ultra-high performance tyres has grown steadily over the past five years, and in 2015 these products accounted for 18 per cent of all aftermarket summer tyre sales in the EMEA (Europe, Middle East and Africa) region. Goodyear aims to cover demand for UHP tyres here in the upper budget segment with a new range from its Sava brand, the Intensa UHP 2.
The Intensa UHP 2 is said to offer better performance on dry and wet roads compared to predecessor tyre, the Intensa UHP. Braking, reports Goodyear, has been helped by the placement of stiff outside shoulder blocks in the tyre's tread – these are there to "enable a better force transmission, ensuring a powerful braking performance."
Handling characteristics in the wet have been improved with the change of tyre generation, says Goodyear, thanks to an optimised cavity that helps the tyre's footprint to adapt progressively to changing external forces, giving the driver improved control on wet roads.
Refinements were also made to the tyre's construction. According to Goodyear, these have resulted in an optimisation of the friction surface and a reduction in energy loss. The result, says Goodyear, is lower fuel consumption and higher mileage potential than that achieved by the predecessor tyre.
With the Sava Intensa UHP 2, Goodyear aims to offer a product that provides "European quality while being friendly to the wallet." Martijn de Jonge, brand director for Goodyear's EMEA region Consumer Passenger business unit, comments: "In a growing market segment, Sava now offers a budget-friendly UHP tyre that has great handling on dry and wet surfaces. Giving consumers a great performance at a budget price."
The first Sava Intensa UHP 2 sizes came to market last December, and the full range should be available this month, with 35 sizes in total on offer.