Vredestein partners with Mille Miglia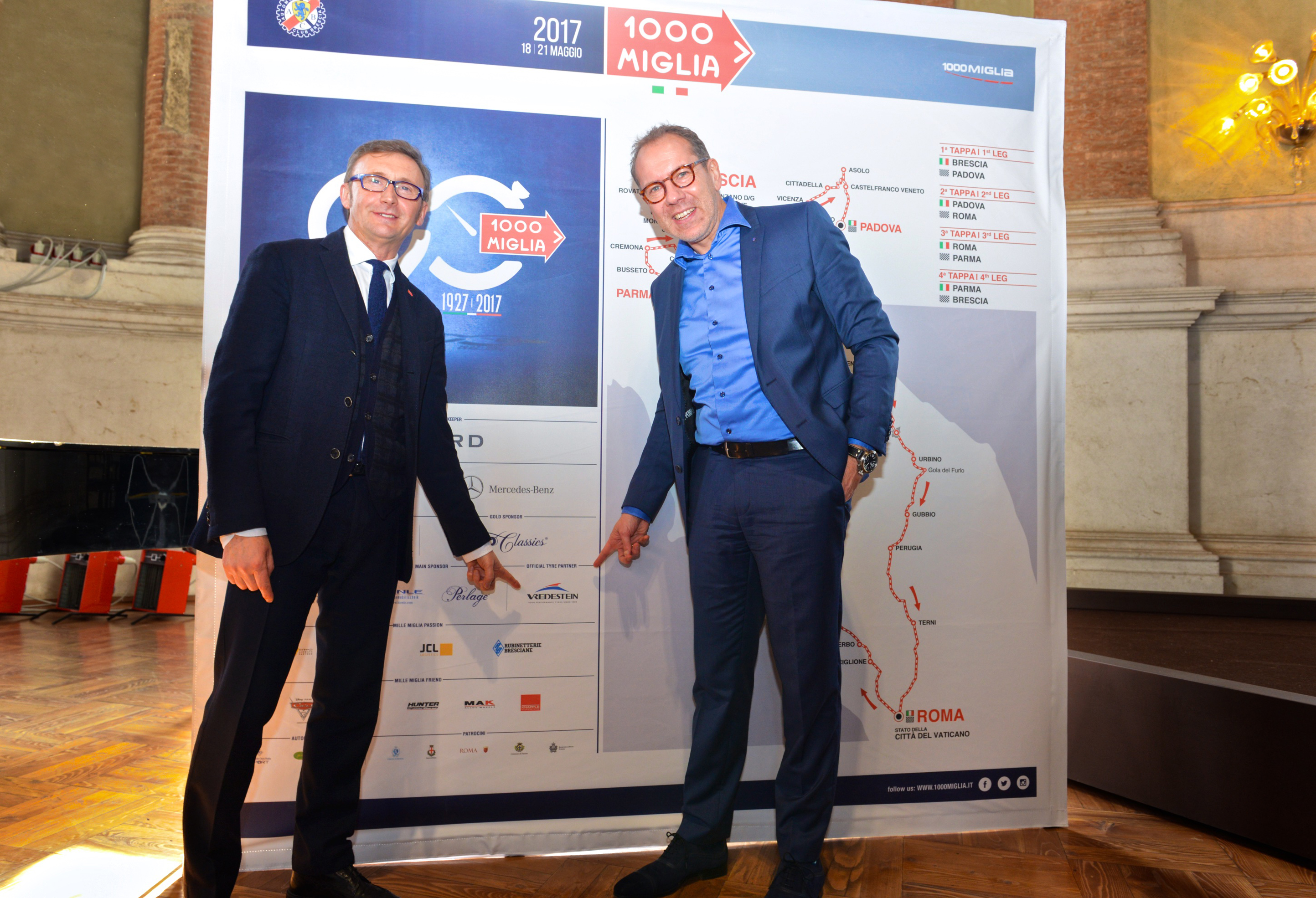 Vredestein is a tyre brand with a pedigree stretching back to 1909, and with a range including products designed with vintage cars in mind, such as the Sprint Classic, Snow Classic, Grip Classic and Transport Classic, it sees itself having much in common with the Mille Miglia classic car rally. This affinity is now an official connection, as the two parties have entered into a sponsorship agreement covering the period from 2017 to 2019.
"Vredestein and Mille Miglia share a rich European heritage and a passion for vintage cars," comments Tanneke Reinders, Apollo Vredestein's marketing director for Europe. "Becoming Official Tyre Partner of the Mille Miglia is a logical extension for Vredestein as a leader in the design and production of classic tyres which combine classic looks with contemporary performance. Vredestein and Mille Miglia are committed to enabling drivers to enjoy the unique sense of freedom that classic cars offer, and this new agreement will allow us both to take further steps in that direction."
The partnership includes a broad range of B2B and B2C activities, the first of which will be announced at the upcoming Techno Classica show in Essen this April. In addition, Vredestein will have its own team on the starting grid for the Mille Miglia rallies.