Places filling fast for Transaid cycle challenge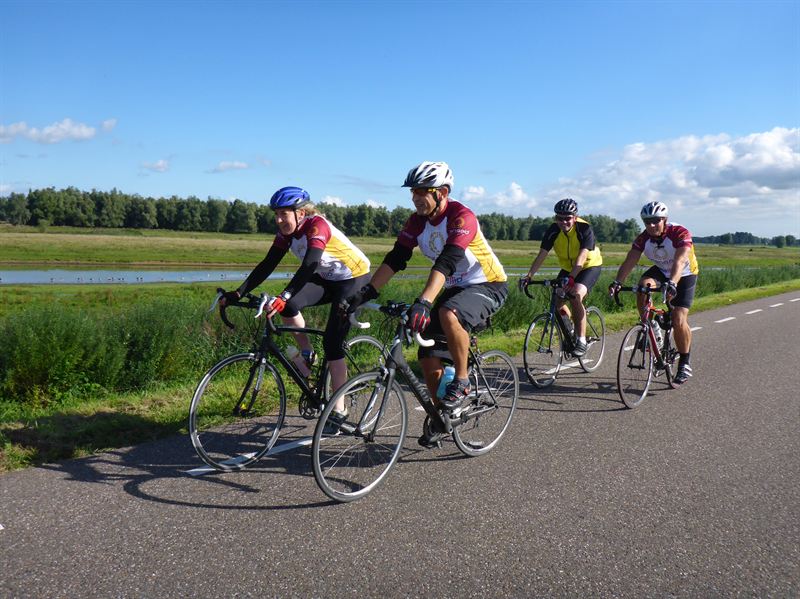 Places are filling up fast for Transaid's London to Paris cycle challenge this autumn, and organisers are urging those interested in taking part to sign-up now to avoid disappointment.
The international development organisation is inviting cycling enthusiasts from across the transport and logistics industry to get on their bikes and launch into training ahead of the 240-mile adventure taking place from 22-25 September 2017. Fundraising from the event will be used to support Transaid's programmes to transform lives through safe, available, and sustainable transport.
Ian Luckett, President of the Confederation of Passenger Transport UK (CPT), says: "This will be my first ride with Transaid and I'm thrilled to be taking part during my year as President of CPT. It's always good to help a worthy cause and I can't think of one that's more appropriate to our industry than Transaid."
London to Paris was Transaid's first ever short-haul cycling event in 2012, raising £120,000 – a figure the organisation hopes to beat in September.
Riders, which already include teams from XPO Logistics, DHL and a CPT team, will cycle 240 miles over three days, finishing at the Eiffel Tower, before enjoying a hard-earned celebratory meal in Paris.
A registration fee of £99 is required to secure a place and all participants are asked to raise a minimum sponsorship of £1,600. Transaid can provide tips and support on both fundraising and training, which riders can access from the moment they sign up. Entries are encouraged from both individuals and teams.
To request a registration form or for further information, telephone Harry Wells on 020 7387 8136 or email Harry@transaid.org.
Ahead of London to Paris, Transaid's Cycle South Africa Challenge is due to depart for Cape Town on 10 March with a group of 40 riders taking part. It will mark Transaid's largest long-haul cycle challenge to-date, and is on target to raise record funds.