Federal-Mogul Motorparts launches 2017 European graduate recruitment drive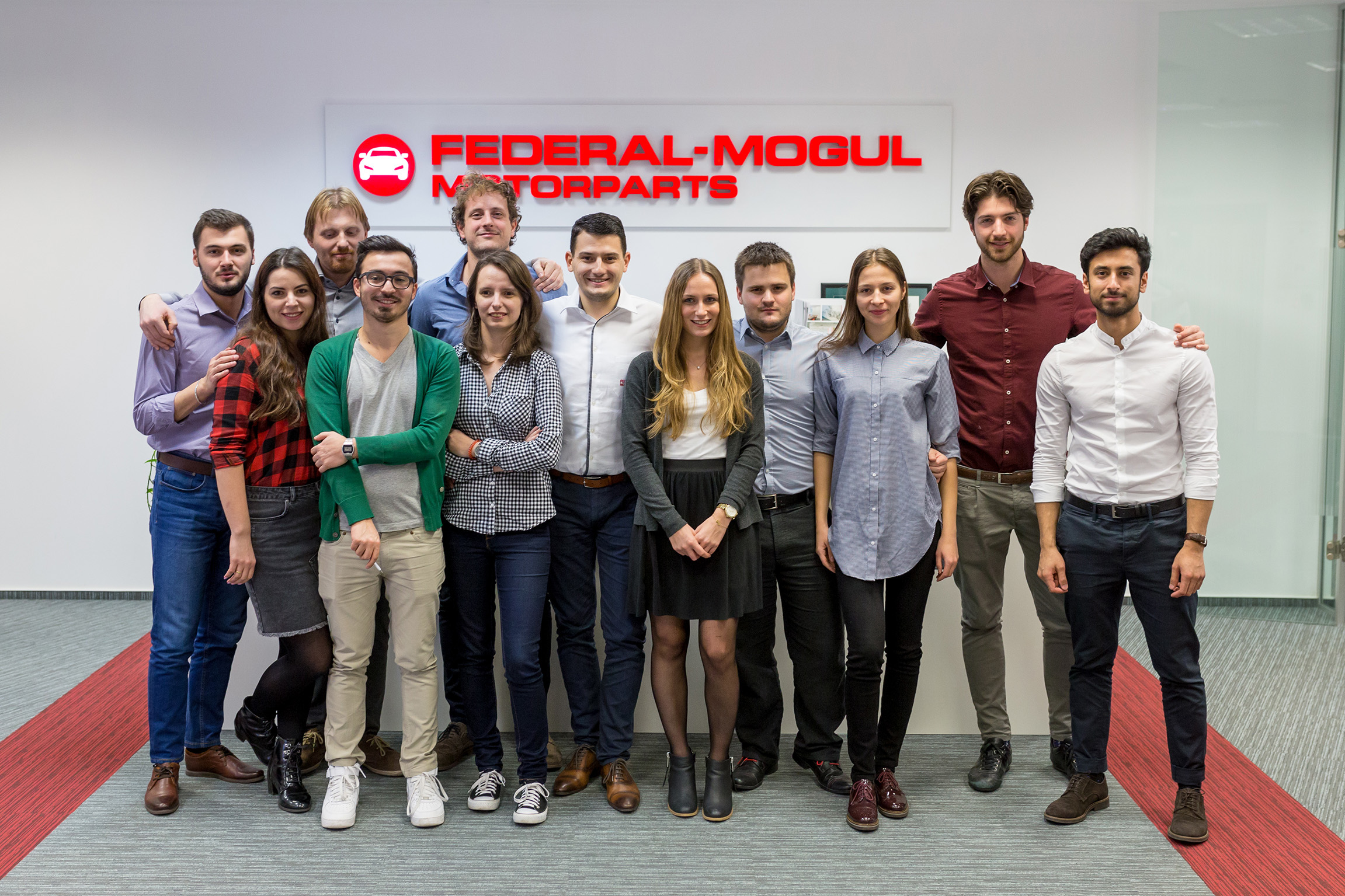 Federal-Mogul Motorparts has expanded its European Graduate Program, providing top graduates with the chance to develop careers in multiple sectors. Ten positions are available, spanning six countries and covering specialties in business areas from engineering and research and development, to logistics and finance. The international 24-month program provides graduates with the opportunity to develop skills and expertise working across Europe with globally recognised, market-leading brands. The 2017 program is now open and interested applicants can apply online at eugraduates.eu. The company replaced country-specific graduate schemes with the Europe-wide programme in 2016, offering opportunities to students in the UK, Germany, Italy, Belgium, the Czech Republic and Romania.
The rotational structure of the program provides graduates with the opportunity to forge careers in their local plant, before experiencing alternative locations throughout Europe during latter project charters. Finally, graduates will continue their employment at their 'home' facility, or will get the opportunity to be based in an alternative site globally as well.
"We are looking for exceptional graduates who can help maintain Federal-Mogul Motorparts' position as a renowned automotive industry expert with trusted brands and outstanding components," said Jordi Borrell, regional manager talent management, EMEA, Federal-Mogul Motorparts. "In return, we offer the rare opportunity for graduates to benefit from individualised training and personal development plans, helping to build flourishing careers. The European Graduate Program has been designed to reward hard-working graduates not only during the first 24 months of their employment, but throughout their Federal-Mogul Motorparts careers."
A range of opportunities exist across Europe, including engineering, finance, information systems, operations, distribution, manufacturing, research and development, purchasing, sales and marketing, logistics, human resources and eBusiness.
Three opportunities exist in the UK for 2017 graduates, based at Chapel-en-le-Frith in the Braking and Corporate business units. A Graduate Logistics Engineer will be required to increase customer satisfaction and enhance braking supply chain efficiency, avoiding delays or the use of expedited freight. A graduate Value Stream Engineer will strengthen the company's manufacturing support team through the Value Stream process, displaying the ability to adapt to existing and new kit in order to optimise efficiencies. An evolving skillset will be required of future engineers, and so this is an exciting opportunity for a qualified and ambitious professional.
As part of Federal-Mogul Motorparts' corporate business unit, an IT Business Analyst will be required to ease the transition of the company's plants to QAD, Federal-Mogul's complimentary ERP system. A graduate with the necessary IT skills and organization can help the business unlock the benefits of QAD, and work towards a long-standing, senior global IT career with the company.
Federal-Mogul Motorparts will begin the recruitment process in the first quarter of 2017.  "We contact universities seeking the most suitable candidates, who will then be invited to apply for the European Graduate Program," added Borrell. "A written application is followed by an interview, an opportunity to meet Federal-Mogul Motorparts management, course leaders and expert mentors, and, if successful to this point, an invitation to attend a one-day assessment center workshop. The rigorous process is designed to find the right people and match them to the right opportunity for long lasting success."
The European Graduate Program is part of a global initiative from Federal-Mogul Motorparts to support graduates and young professionals starting their career.