Yokohama Advan Fleva V701 gets UK debut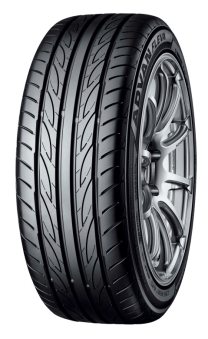 Yokohama HPT has given directional the Advan Fleva V701 tyre its UK debut. Previewed at the 2016 Geneva Motorshow, the new tyre is now available in sizes ranging from 15 – 20 inches, the new tyre delivers sporty handling. The tyre has achieved an EU wet grip grading of 'A' and offers very low levels noise levels of 67-69 dB.
"The new Advan Fleva V701 is a welcome addition to our highly regarded range of high-performance car tyres," David Seward, managing director, Yokohama HPT Ltd commented, adding: "Designed to offer superior levels of wet grip, good environmental credentials and low levels of noise and rolling resistance, it is sure to appeal to a wide range of drivers."
According to the company, the EU wet grip grading of 'A' is a testament of the Advan Fleva's tread design, providing hydroplaning resistance with increased tread block stiffness for "direct handling". Meanwhile, featuring Yokohama's nanoblend tread compound which includes the use of orange oil, the tyre has also been manufactured with environmental performance in mind not to mention "wet grip, high fuel efficiency and wear resistance".
The launch of the Advan Fleva V701 comes as Yokohama, Japan's oldest tyre manufacturer, commences it centenary year celebrations. In addition to its award-winning range of high performance road tyres which are chosen by a growing number of premium vehicle manufacturers as original equipment, Yokohama's products are used in many high-profile motorsport series around the world such as the FIA World Touring Car Series. Indeed, competitors in more than 20 motorsport series in the UK will compete on Yokohama tyres in 2017.