Tyresure relocating to bigger premises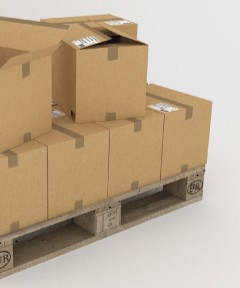 Tyresure Ltd has announced that, following a sustained period of development and progression in the market, the business has outgrown its current offices and warehouse, and is therefore relocating to larger, newly renovated premises.
Since 2008, Tyresure have supplied advanced TPMS solutions to distributors across Europe, and their network of customers has expanded as the demand for TPMS has increased over the years. Therefore, in order to effectively support their future business activities, Tyresure have invested in a new head office with additional resources.
Based in Whetstone, Leicestershire, the new facility has increased warehouse space to support the business' logistical efficiency – allowing the business to not only store an increased volume of stock, but also enabling them to provide customers with a wider range of products from their comprehensive TPMS range.
Tyresure also plans to have dedicated training facilities on-site to provide customers with the opportunity to receive in-depth TPMS training on a personalised level, allowing customers to feel fully confident and more knowledgeable about the products they purchase. The IMI accredited course is currently in its final stages of development, with plans to release available training dates in the near future.
Ian Smith, Founder of Tyresure Ltd, said: "Our new facility is an important investment that will better support the business over the coming years, and will provide us with some valuable new resources to ensure that we continue to meet the needs of our distribution partners across Europe."