SR558 joins Interstate truck tyre range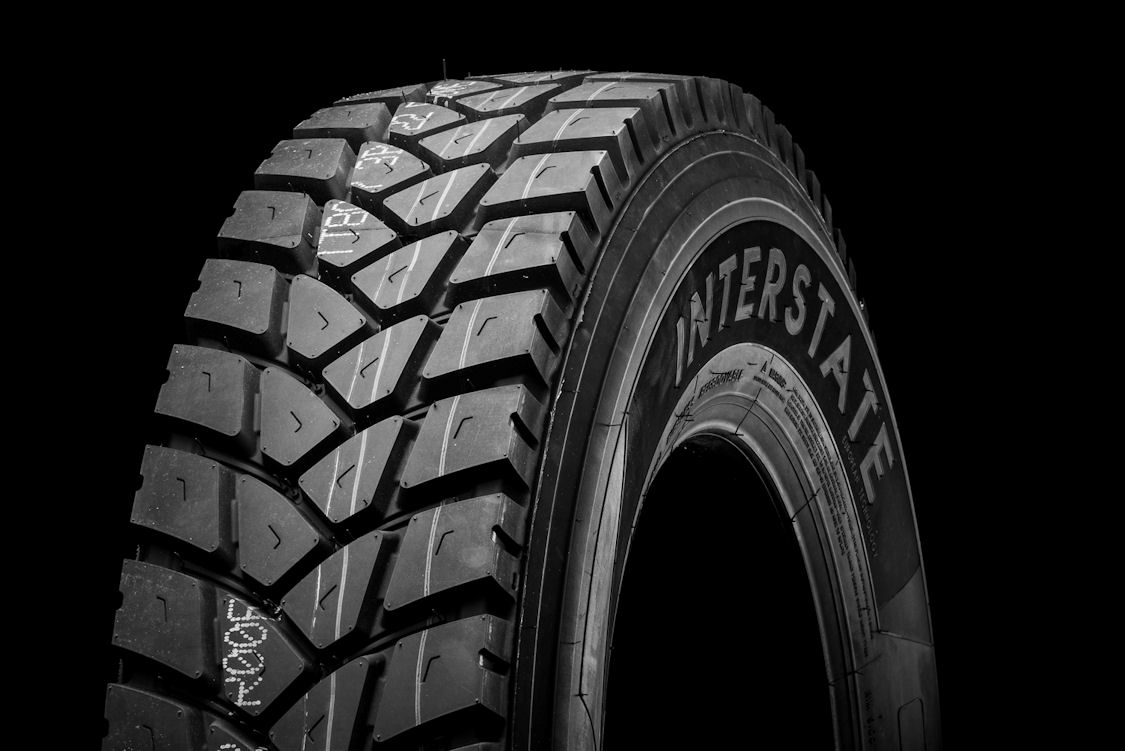 The second generation of Interstate Tire & Rubber's truck tyre programme is now coming to market, with more than 32 sizes completing the product portfolio. An important new addition is the Interstate SR558, the second generation of on/off tyre for construction and severe-duty trucking applications, such as sand, coal or waste hauling and logging.
The SR558 was developed by Interstate's commercial vehicle tyre research and development team. The company reports that the tyre features a wider tread and shoulder ribs that improve wear and increase performance, while its patented tread pattern and contour provide reduced stone retention and improved impact resistance. "A heavy duty compound and aggressive open shoulder design were chosen to provide superior original mileage and traction, while the tyre's optimised contour ensures higher load capabilities with less deformation," writes Interstate in a statement. The M+S marked tyre features a 21.5mm tread depth and is available in sizes 315/80R22.5 and 13R22.5
"Interstate remains dedicated to growing their position as full service tyre manufacturer," shares company vice-president, Theo de Vries. "Not only are we introducing the new second-generation truck tyre programme, but we have also invested in a sales and field engineering team focused exclusively on the commercial trucking business. This team brings decades of experience in servicing national accounts to our fleet customers, creating real value.
"Our Interstate Tires provide long miles and are backed by a warranty that offers one retread within three years," adds de Vries. "These strengths, combined with our attractive pricing, mean Interstate drives down cost-per-mile for our customers. That's our goal."
Interstate Tire & Rubber first announced its intention to enter the truck tyre business in 2012.