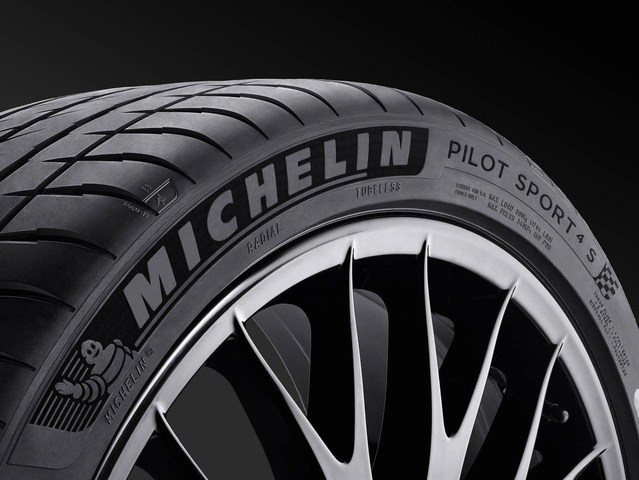 North American launch for Michelin Pilot Sport 4 S
European customers can purchase the Michelin Pilot Sport 4 S as of this month, and the successor to the Pilot Super Sport will also be launched in other global markets. The tyre enjoyed its North American debut today at the NAIAS, or North American International Auto Show, in Detroit.
"When manufacturers design and build the greatest cars, they overwhelmingly choose Michelin and the Pilot tyre line to connect them with the pavement and enable the very spirit of the machine," said Michelin Group chief executive officer Jean-Dominique Senard at a NAIAS press conference. "The Pilot Sport 4 S will be the next great tyre in our Pilot family line-up, with more than 60 original equipment fitments currently under development."
Designed for sports cars and high-performance vehicles, Michelin opines that the tyre combines the best aspects of the Pilot Super Sport with key attributes of the Pilot Sport Cup 2. In a statement, the tyre maker writes: "The Pilot Sport 4 S solves the pleasure and safety equation for performance enthusiasts, offering unprecedented driving pleasure, exceptional steering precision and tremendous directional stability, while also providing maximum grip on wet or dry roads."
The Pilot Sport 4 S is said to utilise construction methods and materials directly developed in competitions such as the FIA World Endurance Championship (WEC) and its flagship event the 24 Hours of Le Mans, Formula E and the World Rally Championship (WRC). The range is being produced at Michelin's plants in Clermont-Ferrand, France and Greenville (South Carolina), USA.
Category: Product News