MWSD invests £100,000 in fitting service equipment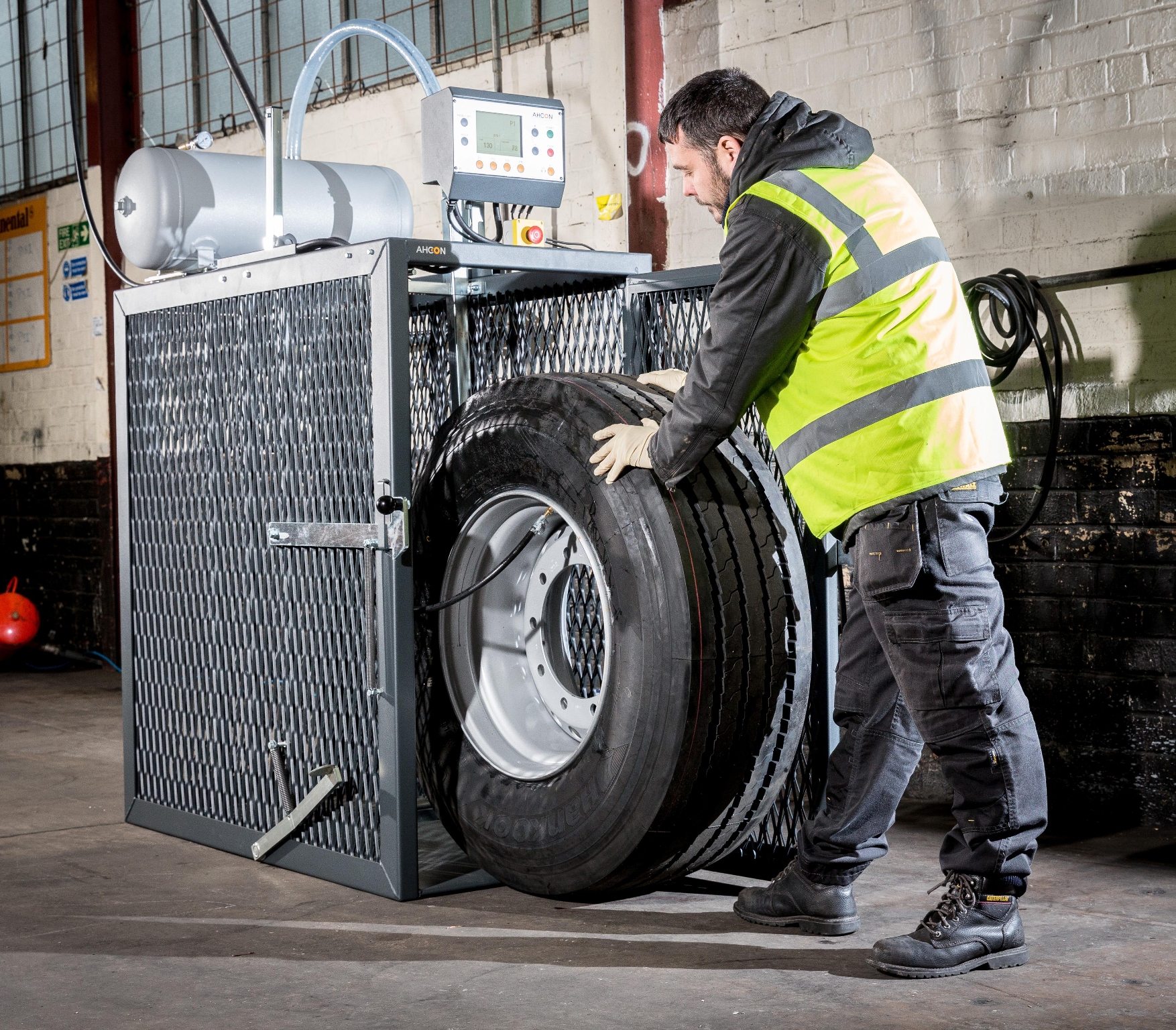 Motor Wheel Service Distribution (MWSD) has invested over £100,000 in fitting cages as the company expands its complete tyre and wheel fitting service to meet growing customer demand.
The Ahcon Safety Inflation Cages, which brings MWSD's annual fitting capacity up to 100,000 units, are computer-controlled with the automated operation ensuring accurate, safe inflation up to the exact tyre pressure specified by the manufacturer.
Currently a UK only service, the company is targeting order-to-delivery in only 3-5 days to meet the requirements of both OE trailer manufacturers and the complete truck and trailer aftermarket.
Tyres can either be purchased through MWSD at market rate or supplied by the customer, and wheels are selected from the company's extensive range of steel and exclusive Xlite and XBrite+ forged aluminium wheels. The service costs less than 3 per cent of the combined price of the tyre and wheel per unit.
Matthew Mardle, chief operating officer for MWSD, said: "Wheel safety is paramount in every decision we make, and here the benefits are twofold. Foremost there is the danger of fitting and inflating commercial vehicle tyres without the proper safety equipment, the terrible consequences of which we hear about every year.
"Furthermore the operational benefits of purchasing the wheel and tyre as one item are compelling, we can ensure the right selection of products on every axle for maximum return-on-investment, and operators can prove they are fully compliant with the requirements of the forthcoming Roadworthiness Act."
The EU Roadworthiness Act, which became law in May 2014 and must be implemented by all companies by May 2017, is one of a number of key culminations that MWSD's CV Wheel Safety campaign contributed to.For the first time the wheel is officially classified as a 'safety critical item', above which it also brings into context a number of minimum essential requirements that need to be stipulated when purchasing wheels and the key roles that will be played by fleet managers and product purchasers.
Additional legislative text includes the compatibility between wheel and hub, also that 'wheel size, technical design, compatibility or type not in accordance with the requirements [laid down by type-approval at first registration or first entry into service] and affecting road safety' will be classed as a major defect.