Momentive breaks ground on European silane plant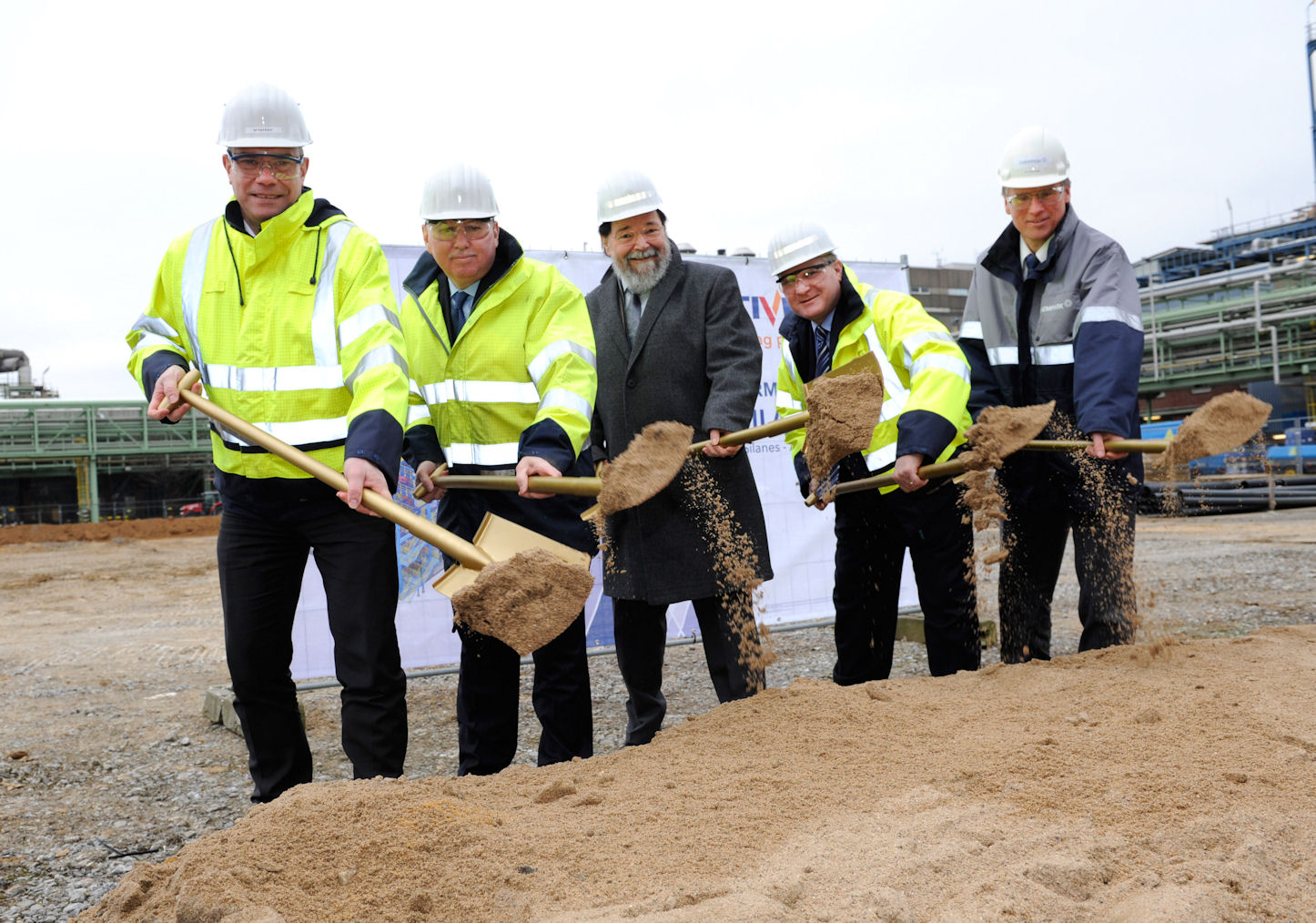 Officials from the German city of Leverkusen and the Chempark chemical park joined Momentive Performance Materials Inc. at the official groundbreaking of its new manufacturing facility on 26 January. The company intends to invest US$30 million to build a dedicated manufacturing capacity for its NXT silane products in the European market. The new facility will join Momentive's existing Leverkusen operations and network of 24 manufacturing sites located around the world.
"Building new capacity in Leverkusen is well aligned with our targeted growth plans in the global automotive industry and is a key component of our ability to offer a comprehensive portfolio of specialty products," states Jack Boss, president and chief executive of Momentive. "The Leverkusen site will make locally-produced NXT silane material available in Europe for the first time. The strategic location, proximity to key customers, and a dedicated workforce make Leverkusen the ideal choice."
"With the increasing global demand for low rolling resistance tyres, NXT silane products are sought after for their ability to help improve tyre performance while easily integrating with manufacturer's existing production methods," adds Rich Owins, vice-president of Momentive Silanes. "Producing NXT silane locally in Europe will help Momentive ensure we can serve the needs of our customers no matter where their operations are located."
European tyre makers currently receive their NXT supplies from plants in the US. Momentive states that the new facility in Leverkusen, combined with the recent acquisition of the operating assets of Sea Lion Technology, Inc. to improve availability in the US, will greatly improve NXT silane supply reliability for tyre manufacturers globally. The Leverkusen NXT silane manufacturing facility is expected to begin production in late 2017.