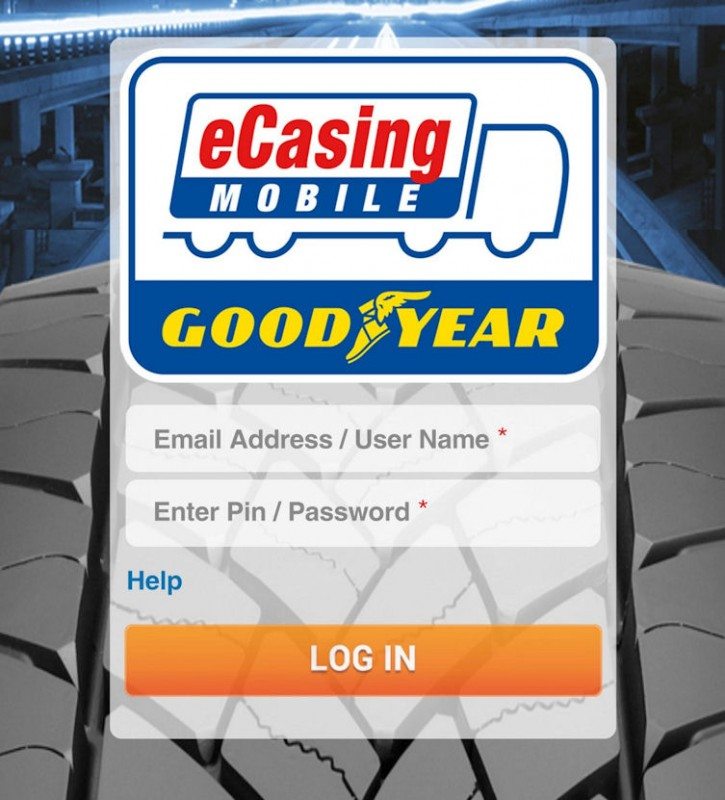 The release of eCasing Mobile increases the versatility of the eCasing system, says Goodyear
Mobile device users can now access Goodyear's web-based eCasing commercial vehicle tyre retreading management system. A new app, eCasing Mobile, is being progressively introduced throughout Europe and supports all Goodyear retread business options. Available in Android and iOS versions, the app is a further enhancement of Goodyear's eBusiness B2B platform, myway. While accreditation from Goodyear is required to use the free app, all existing eCasing users automatically receive immediate access.
"With the new eCasing Mobile app, we have increased the versatility of our important eCasing retread management system," said Grégory Boucharlat, director Retread Operations Europe, Middle East and Africa at Goodyear Dunlop. "Typical examples of eCasing transactions include fleets having their own casings retreaded and returned to them or casings being exchanged for retreads. The introduction of the mobile version of our successful eCasing is believed to be an industry first and increases the efficiency of our retreading offer for our customers. It is a demonstration of Goodyear's commitment to deliver industry leading commercial business solutions."
The release of eCasing Mobile is the latest in a number of improvements made to Goodyear's commercial business solutions over the past year. Other developments include an upgrade to Goodyear's fleet management system FleetOnlineSolutions (FOS) – the new eCasing Mobile app is an integral application within FOS Next Generation.
Category: Product News