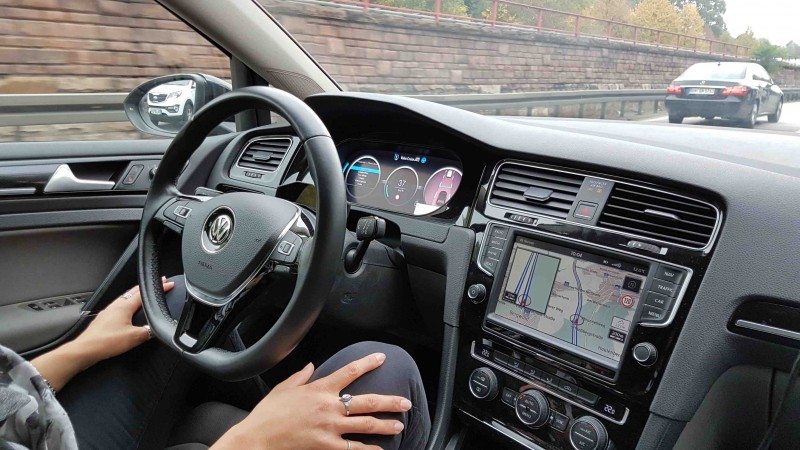 The Valeo Cruise4U prototype was able to process and anticipate traffic conditions
Valeo's Cruise4U autonomous vehicle recently completed 24 hours on the Paris Beltway, logging a total of 766 km – the equivalent of driving around Paris more than 20 times. Nearly 99 per cent of the distance and time was com-leted in autonomous mode, not counting breaks and changeovers.
The 35 km Paris Beltway has a number of features that make driving particularly challenging: scooters and motorcycles driving between lanes, traffic jams, roadworks, faded road signs, priority on the right and short entrance and exit ramps. The Valeo Cruise4U prototype was able to process and anticipate these situations over the full 24-hour period.
This is made possible by a unique combination of solutions; a Valeo camera, radar and laser scanner technologies arranged around the vehicle to form a 'cocoon' able to detect any obstacles ay distances from 10 cm to 200 m or more. These are backed by a sophisticated software program that can process data in real time to effectively analyse the vehicle's surroundings and adjust its behaviour accordingly. When the driver selects the automated driving mode designed and developed by Valeo, the mode takes over driving, steering, accelerating and braking in real driving situations.
The 24 hours spent on the Paris Beltway follows the 21,000 km driven in the USA last summer and the 4,000 km road trip round France in 2015. Valeo Cruise4U now has 125,000 km on the clock, 97 per cent of which were driven in autonomous mode, making Valeo one of the most advanced companies in this field.
Category: Product News