Second Ty Hafan Rainbow Rally to run in April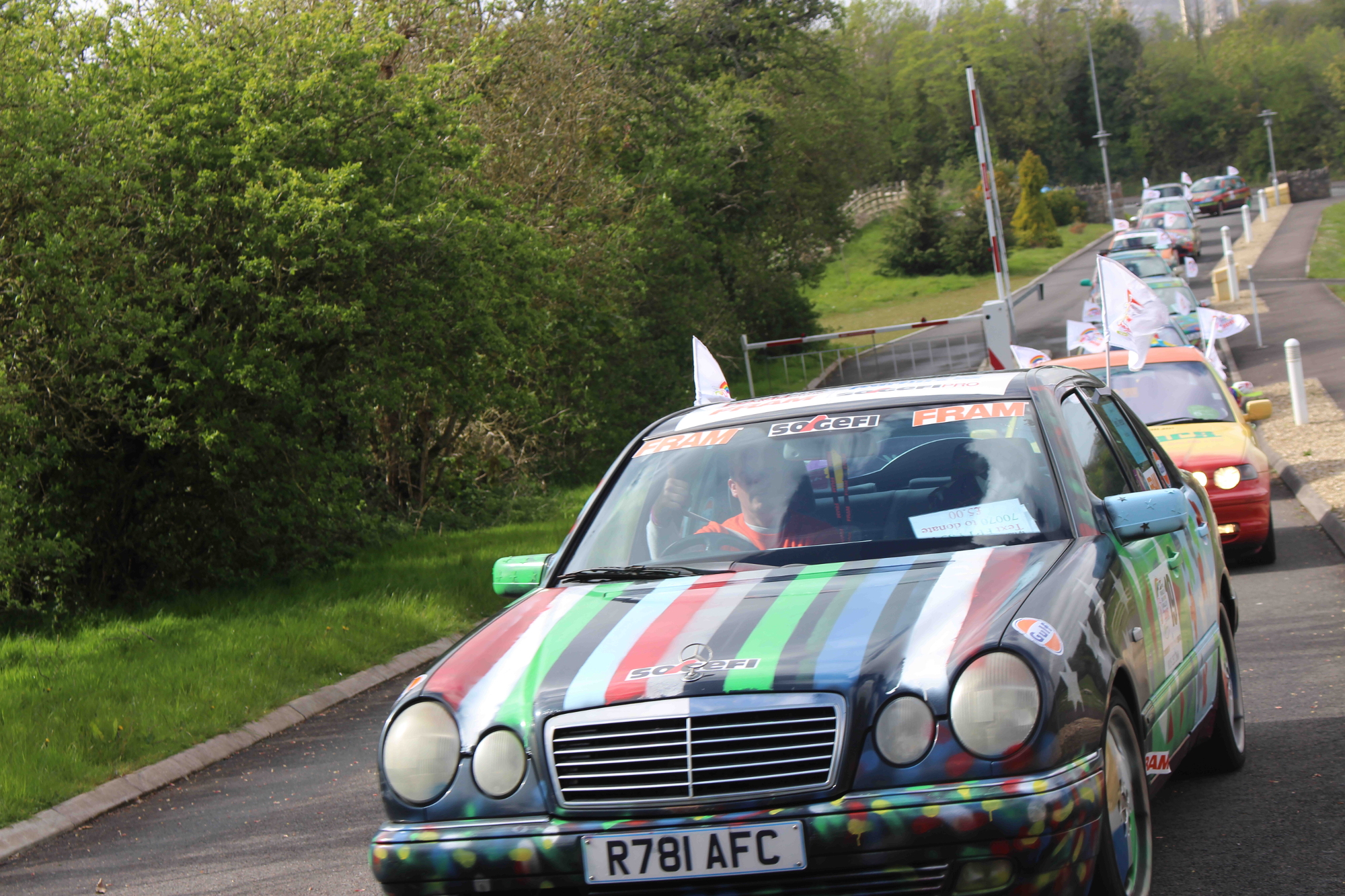 Automotive parts distributor, Fast Parts Wales, has announced the date of its second 'Fast Parts Wales, Tŷ Hafan, Rainbow Family Rally' in aid of local children's hospice Tŷ Hafan, with the event set to take place from Saturday 29 April to Monday 1 May 2017.
Due to this year's success, the Fast Parts Wales Ty Hafan Rainbow Rally will be back for another year in 2017, before moving to bi-annually thereafter. In 2017 the rally will comprise a three-day event held over the course of the entire bank holiday weekend with participants beginning in Abercarn and heading towards Aberystwyth on the Saturday, before making their way to Tenby on the Sunday and rounding up the rally at the hospice on the Monday.
Fast Parts Wales far exceeded its initial target of £10,958 for Tŷ Hafan's 'Pay for a Day' initiative in the Rally's debut year, raising more than £20,000 in total, and in 2017 it hopes to replicate this success.
The family-orientated event will benefit from the enhanced route as it will allow children and adults alike to get involved in plenty of 'fun' challenges while stopping off at designated check points and camping overnight in both Aberystwyth and Tenby with more details to follow.
Keeping with this year's theme, participants in 2017 will have a budget of £300 to purchase a car and paint it in rainbow colours, being as creative as possible. Details of entry fee will also be announced shortly. The motor factor chose the rainbow theme to represent Tŷ Hafan's annual rainbow run in which powder paint is thrown at the participants, and to also continue the charity's exciting approach to raising money.
Tŷ Hafan offers comfort, care and support to life-limited children, young people and their families, helping them make the most of the time they have left together. The charity needs over £4million every year to provide this unique service free of charge to families in Wales, and it receives less than 5% contribution from the local government.
Nathan Travis, director at Fast Parts Wales, said: "We were overwhelmed by the support we received this year and so we want to up the ante and make the rally bigger, bolder and better in 2017. This will include introducing more people, more challenges and most importantly, more fun, all in the name of the incredibly worthy cause, Tŷ Hafan. We strongly expect places to book up fast once available and we are encouraging all those interested, including anyone from outside the industry, to waste no time in signing up."