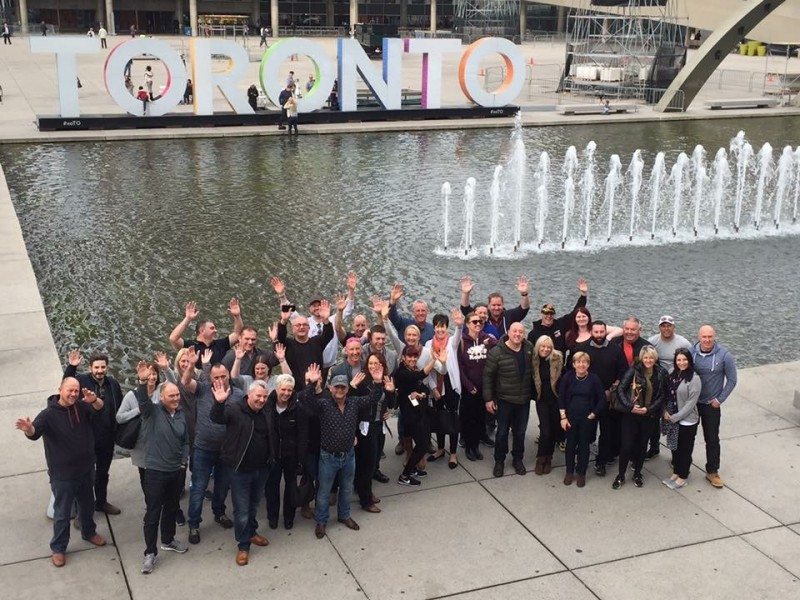 Evergreen dealers in Toronto
Oak Tyres has hosted the owners of its leading twenty Evergreen tyre dealerships and their partners in Toronto. Staying at the historic five-star Fairmont Royal York Hotel, the group visited Niagara Falls and dined at the top of the CN Tower.
Don McIntyre, sales director at Oak Tyres said: "This is the fifth year in succession that we have treated a group of our loyal dealers to a fabulous trip at a fantastic destination. However this Toronto trip was exceptional as there was something for everyone and they all had a very enjoyable time"
Grouptyre exclusive brand Evergreen was introduced to the UK more than six years ago, and has built a network of key dealers in the UK.
Category: International News, UK News