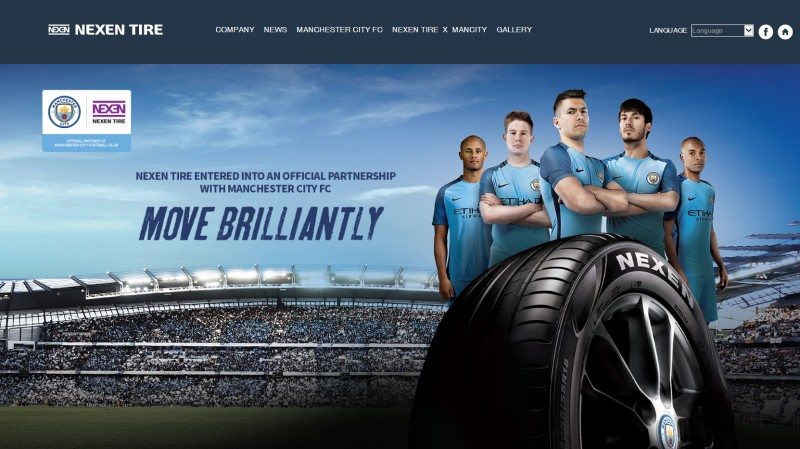 A new Nexen Tire microsite promoting the company's partnership with Manchester City FC has gone live. The http://nexen-mancity.com site contains news about the football club and its players, as well as information on Nexen's partnership activities and news about the tyre maker in general. Images of Manchester City FC in action can also be found in the site's gallery.
"The ongoing partnership with Manchester City Football Club has helped Nexen Tire reach out to global customers and drew them know our brand well," comments Nexen Tire in a statement. "We believe the opening of this microsite will also contribute to enhancing brand awareness and value among global automobile manufacturers, dealers, and customers alike."
Nexen Tire has sponsored Manchester City FC since the 2015–16 season, and under its official partnership rights the company has carried out a range of sports marketing activities, such as holding customer appreciation events, presenting in-game advertisements and hosting events for business partners at the company-owned hospitality box at the Etihad Stadium home ground.
Category: Company News