Machine Mart offering Clarke Jump Starts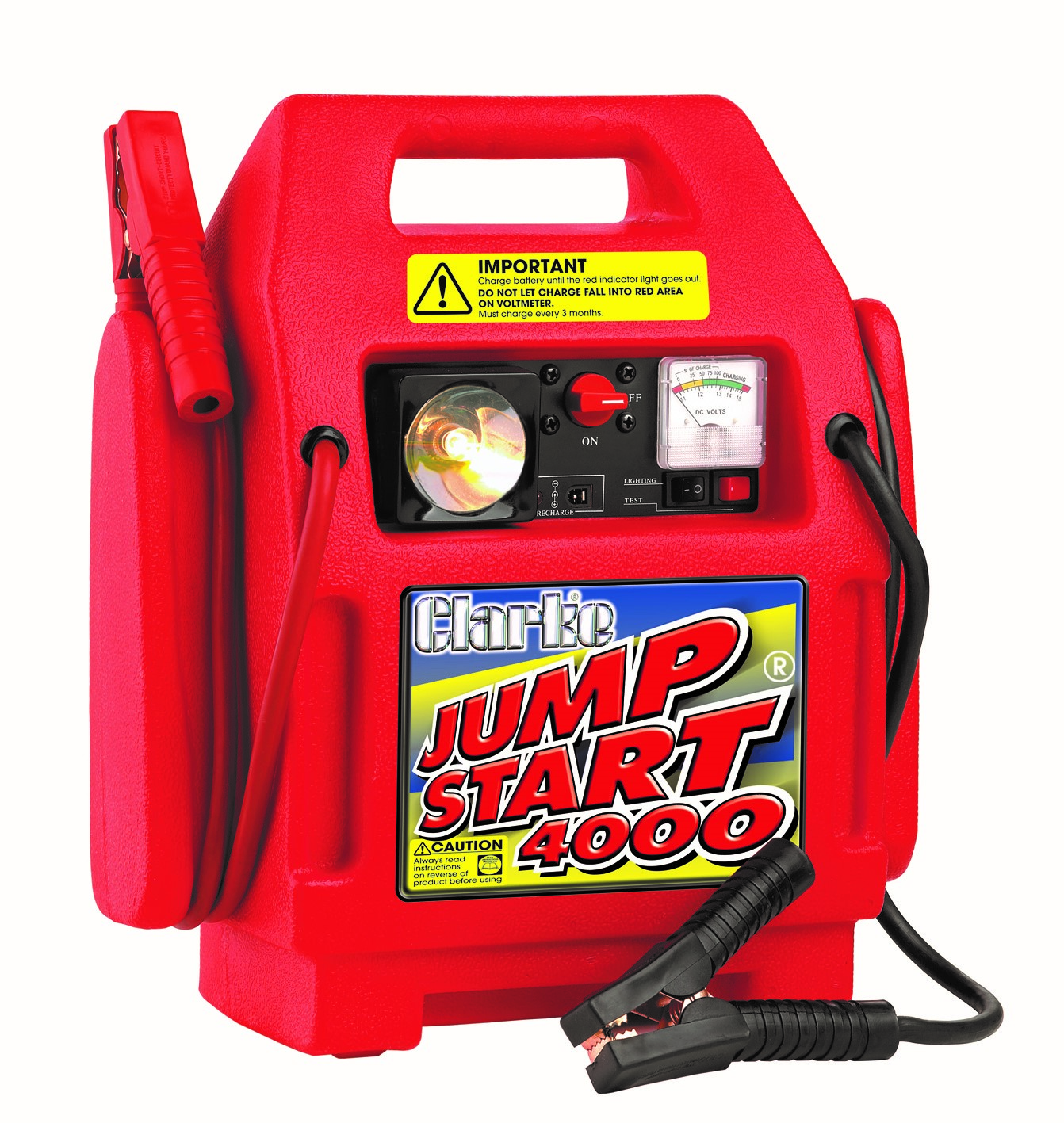 Machine Mart offers a wide range of Jump Starts, including two of the most popular models from the Clarke range.
The Clarke Jump Start 4000 is a best-selling heavy duty, portable power source, perfect for starting petrol and diesel engines up to 4 litres. This model comes to the rescue with a boost of up to 1500 Amps of power. Plus, with an alarm to warn if it is incorrectly attached and an integral work light in case of emergency. This model also includes a battery pack which can be recharged from 230V mains or vehicle 12V adapter, plus extra-long 1m leads and battery clamps.
The Clarke JS12/24 Dual Voltage Jump start is great for home, fleet, farm and garage use, with the power to start engines requiring 12 or 24 Volts using 2, top-quality, 22 Amp-Hour batteries. With an attractive design, comfort grip carrying handle and built-in storage for the two booster cables, the JS12/24 is a dual voltage jump starter for family cars or commercial vehicles.