Kumho extends Australian V8 Touring Car support, tyre supply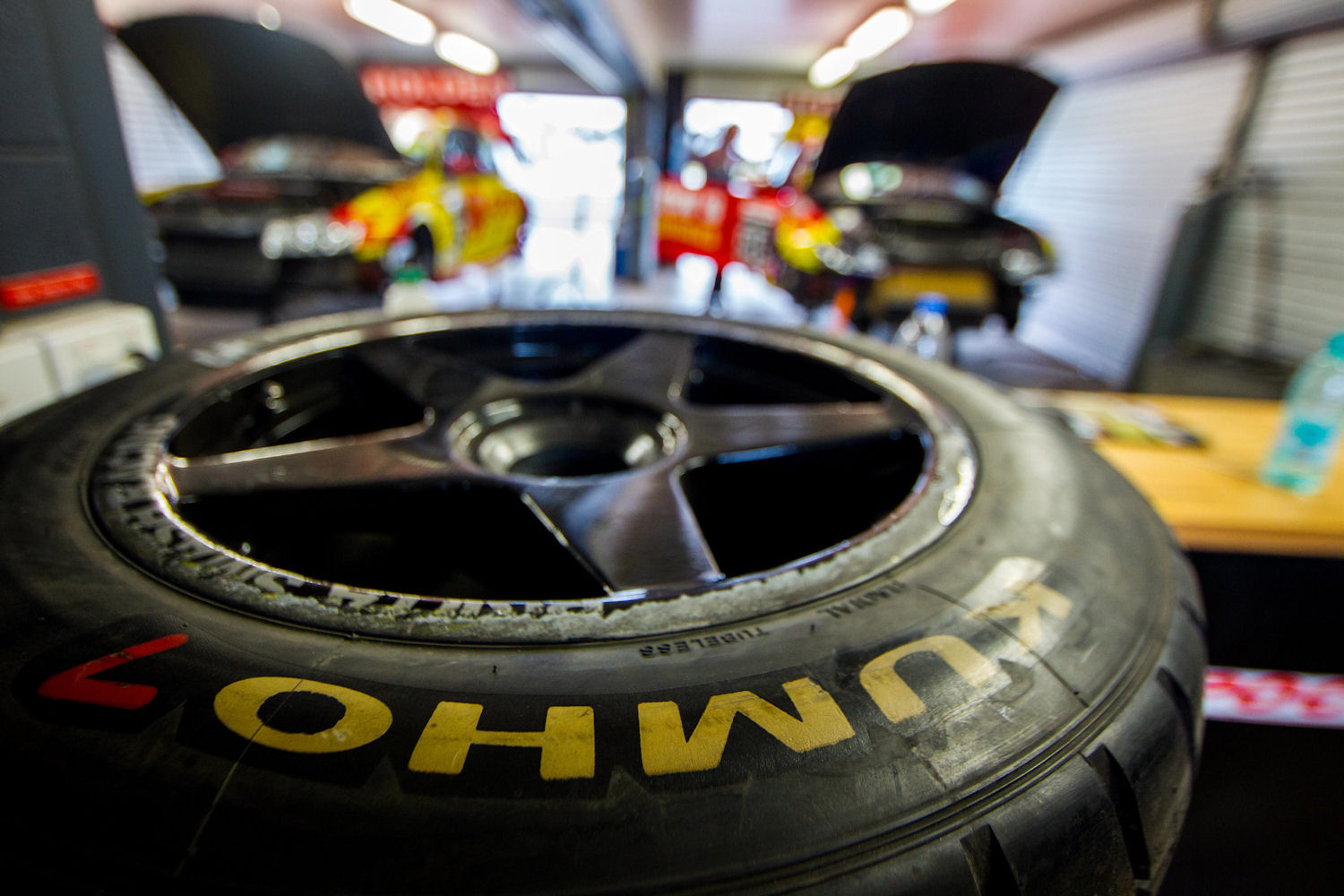 Kumho Tyre Australia will continue as the naming rights partner and official control tyre supplier of the Australian V8 Touring Car Series for a further three years, through to the end of the 2019 season. Kumho and V8 Touring Car organisers will also work closely to finalise an 18-inch tyre specification for the series, with a view to introducing the 18-inch wheels currently used in Supercar and Development Series competition into the category in 2019. The series will run on the current 17-inch rim until the end of the 2018 season.
"Kumho Tyre Australia is very excited to continue a longstanding and successful partnership with the Kumho V8 Touring Car series," said Kumho Tyre Australia Marketing coordinator, Rachael Sinai. "We have been part of the series since it was formed and have been proud to play a role in its growth into such a competitive and exciting part of the Australian motorsport landscape.
"Progressing the relationship to include the introduction of an 18-inch wheel and tyre package into the series is a natural evolution and follows the course taken by the Supercars Championship," Sinai added. "We are already underway in the early development of the tyre and will work closely with the series and the competitors involved to ensure the best possible package to promote great racing and keep growing the class."
"Kumho Tyre Australia has been with the V8 Touring Cars series since its foundation in 2008 and as the major sponsor since 2009," commented V8 Touring Cars category manager Liam Curkpatrick. "We have worked closely with Kumho throughout that period to build the series to a point where it is now a regular support category on the Supercars program and has a following and fan base of its own.
"The series has a great mixture of young drivers, privateer runners racing classic cars and even cars running in their 'heritage' livery as a nod to their racing past and these are all aspects we are working to grow. We're looking forward to continuing to work with the Kumho Tyre team to build the profile of the series and introduce a new, 18-inch tyre package for the championship within the next three years."