Gripen Wheels continues warehouse expansion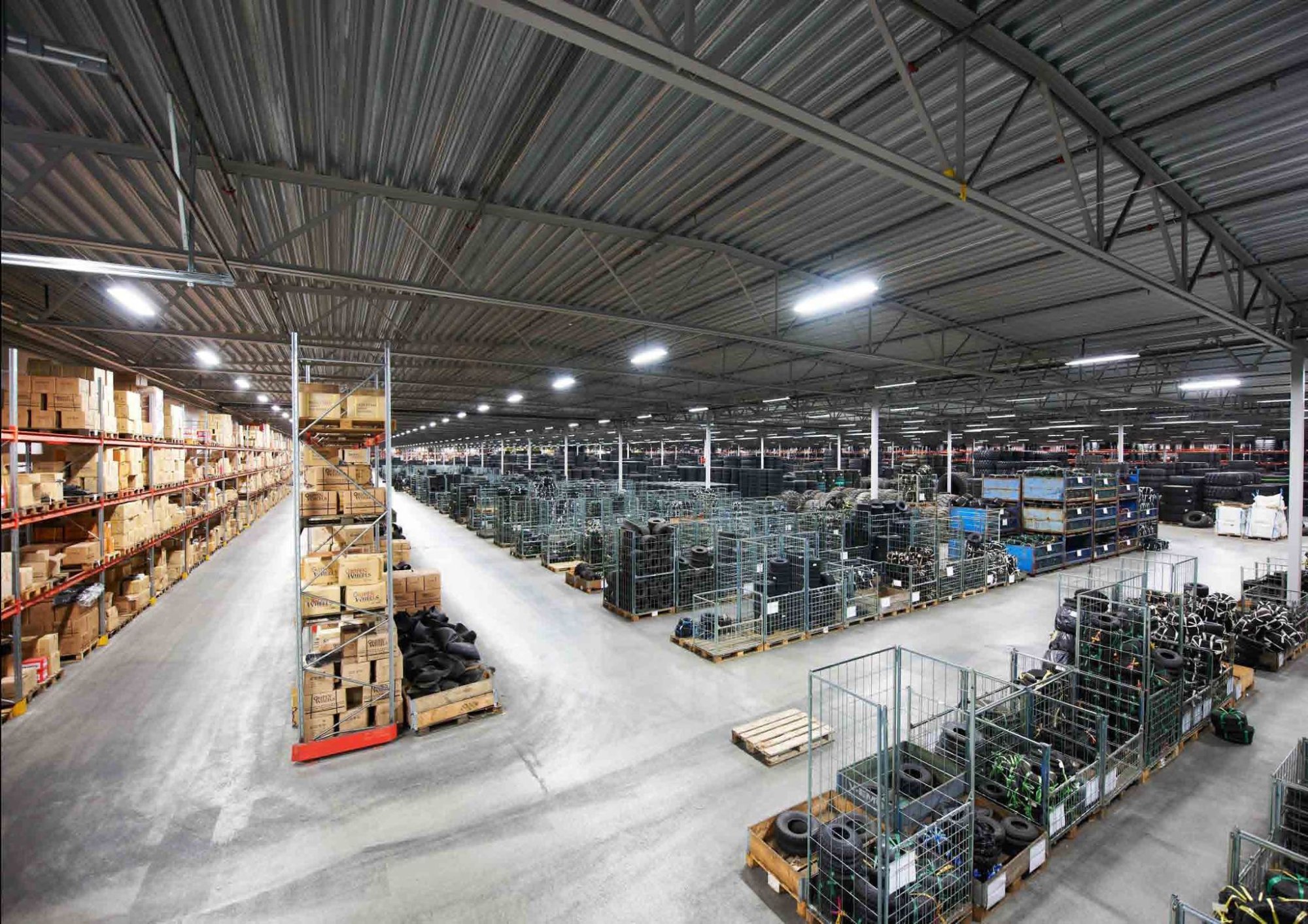 Gripen Wheels recently invested heavily in new warehousing, modern logistics, and a major new IT system for all the Gripen companies. These new investments link together all Gripen companies throughout Europe, making the firm capable of stocking over 10,000 Earthmover tyres at any one time.
As a result the Sweden warehouse in Jonkoping has expanded to 436,000 square feet; while the Finland, Vassa warehouses expanded to 100,000 square foot; while the Llanstrisant, UK warehouse is now 54,000 square feet.
"Tyre wholesaling is a fast moving business environment that is always evolving. Gripen is committed to remaining a major supplier in the market, with unique product ranges, efficient logistics and modern warehousing techniques", Wayne Collins, Gripen Wheels UK manager explained.
In addition to linking the warehouses, the new IT system also links all mobile staff into one central operational hub, so with the click of a button staff can see stock in all warehouses and organise deliveries from any of these warehouses to the customer.  The system also links stock, despatch and goods inward to warehouse locations via barcodes and scanners, providing maximum productivity and accurate up to date information from warehouse to screen.