FMI awards first bursary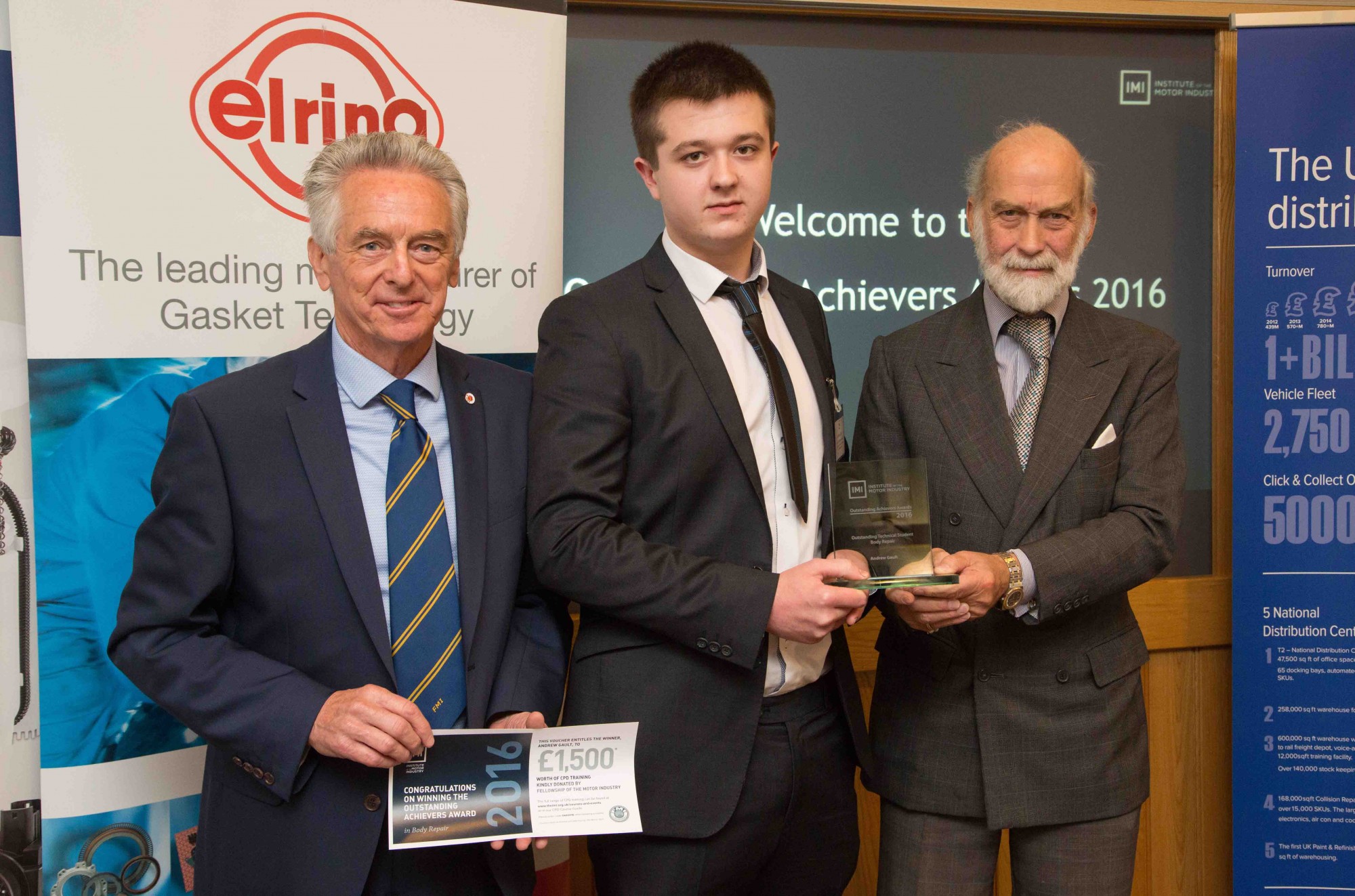 The Fellowship of the Motor Industry (FMI) has awarded its first bursary to Andrew Gault, a body repair technician from Northern Ireland. In winning the Institute of the Motor Industry's 2016 Outstanding Technical Achievement Award, Gault becomes the first recipient of a bursary scheme launched this year by the FMI to help students and apprentices in the motor industry through their studies.
The IMI Outstanding Achiever Awards were presented at a reception at the Institute's Fanshaw headquarters on 20 October by HRH Prince Michael of Kent (GCVO). A total of eight awards were made to students and two to training centres.
Gault works for Glen Allen Body Repairs in Cookstown, Northern Ireland. The FMI bursary forms part of a sponsorship package with the IMI to support students with the cost of training, books and other learning materials and expenses incurred in their studies.
The initiative marks a first for the Fellowship, which has organized social events to keep senior motor industry professionals in touch with the industry and each other for more than 80 years.