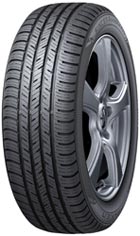 The Falken tyre will be fitted on the Golf Alltrack in size 205/55R17 95H
Sumitomo Rubber Industries, Ltd. has begun supplying its Falken Sincera SN250 A/S to Volkswagen AG for use as a factory standard tyre on its Golf Alltrack, which goes on sale in North America this autumn.
The Golf Alltrack, a beefed-up version of the Golf Estate, is designed to meet demand in the growing all-wheel-drive crossover segment. It will receive the Falken tyre in size 205/55R17 95H.
Category: Product News