Exol publishes latest newsletter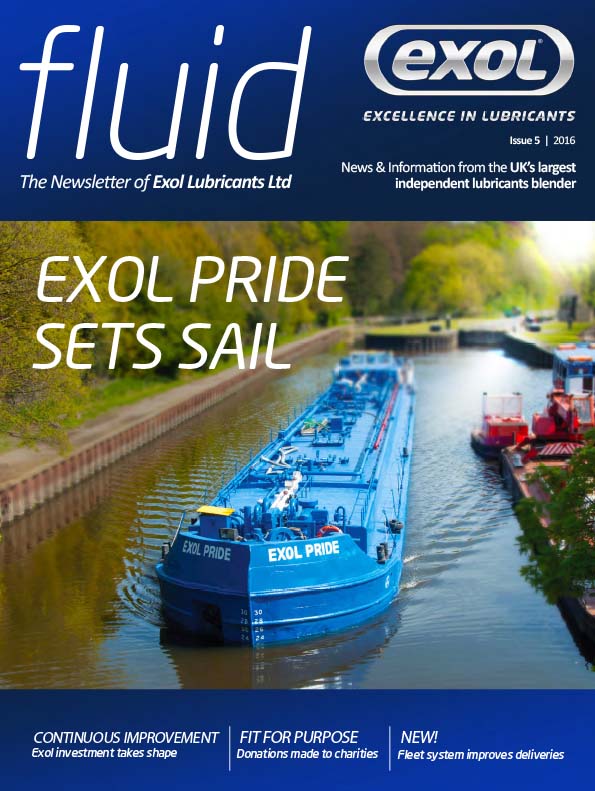 Exol Lubricants has launched the fifth issue of its newsletter, Fluid, featuring the latest information from the UK's largest independently owned oil blender. It reflects Exol's relationship with its customer base and aims to keep customers up to date with its activity and influence across a number of industries.
The latest edition features in-depth information on Exol's new barge that was recently added to the North East Waterways to transport raw materials from Hull to its bulk blending plant in Rotherham.
Exol's significant investment plans at its head office and production facility are also covered, as well as news of the supplier's additional eight-head Masterfil filling line, which will enhance the production capacity of its small-pack products.
Customers are also provided with the latest updates on Exol's new-to-range products, such as its Lube Shuttle range and new lithium EP greases, as well as upgrades to its new generation, fully synthetic, multi-grade engine oil, Optima LSG 5W-30 (M409) that now covers all Mercedes Benz diesel cars fitted with a diesel particulate filter (DPF).
News of Exol's latest charity initiatives is also available, alongside its sponsorship of Rooster Truck Racing in the British Truck Racing Championship (BTRC).