Corghi Uniformity – breaking the mould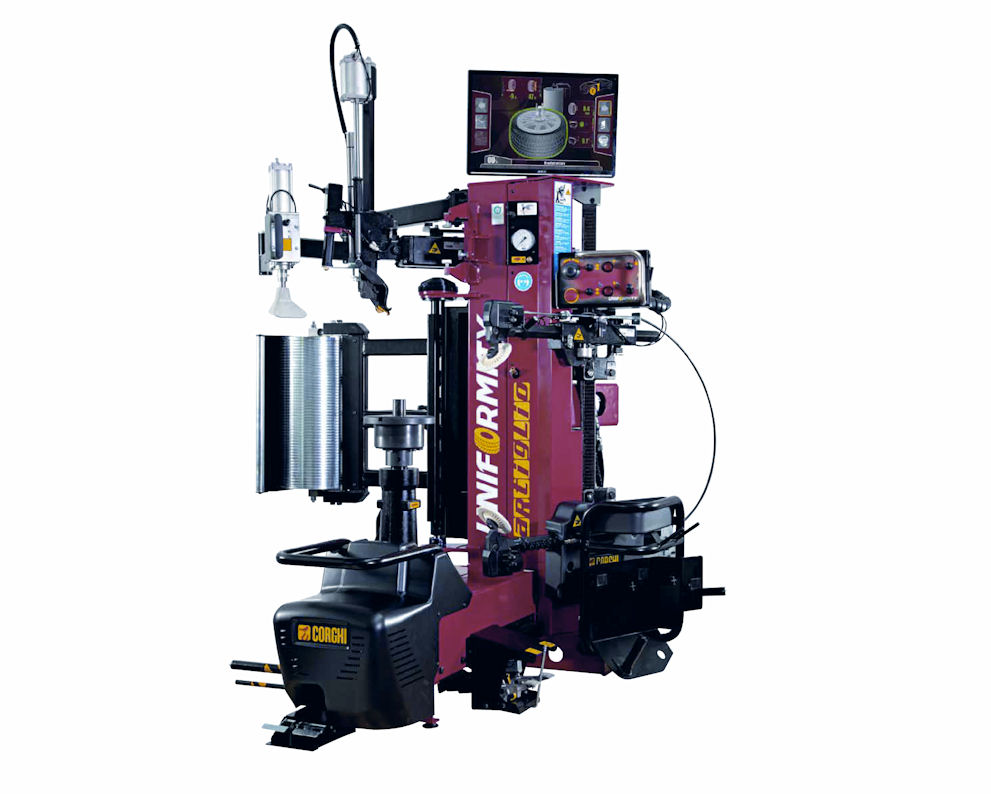 Key Rema Tip Top aftermarket partner Corghi has continued to create headlines through product innovation over the past year, winning both the 'Equip Auto 2015 Golden Trophy' and 'Reifen 2016 Innovation award' for the Corghi Uniformity. This tyre changer is exclusively sold through Rema Tip Top in Great Britain and is acclaimed as the world's first tyre changer with diagnostic functionality.
All the basic procedures to replace and check the tyre and the entire wheel are performed on the Corghi Uniformity. The wheel balancing machine is only used for the final balancing phase.
"The Uniformity is set to revolutionise tyre bay working practice," states Bruce Somerville, UK sales manager at Rema Tip Top Automotive UK Limited. "Countless man hours today and in the future will be saved through Corghi technological efficiencies. Uniformity makes tyre bay workloads more manageable and all the operations, even the most demanding ones, are automated to make operation quick and effective. There are no intermediate steps, so the overall job is quicker and risk-free for the operator and the rims. The overall effect of these features produces a competitive advantage in terms of cost, time and practicality."
The Corghi Uniformity, equipped with presser roller, variable thrust and high-precision laser sensors, not only performs normal tyre-mounting and demounting operations; it also completes diagnosis of the single wheel and/or the entire wheel setting of the vehicle, analysing the geometry with and without a load and simulating the on-road behaviour to boost the driver's comfort and safety.
The machine solves vibration problems, informing the tyre specialist of the best way to mount the tyre on the rim (match-mounting), thereby reducing current work times by at least 25 per cent and eliminating half of the steps previously required. Each operation is indicated in a very simple way, communicating information via video interface with modern and user-friendly graphics.