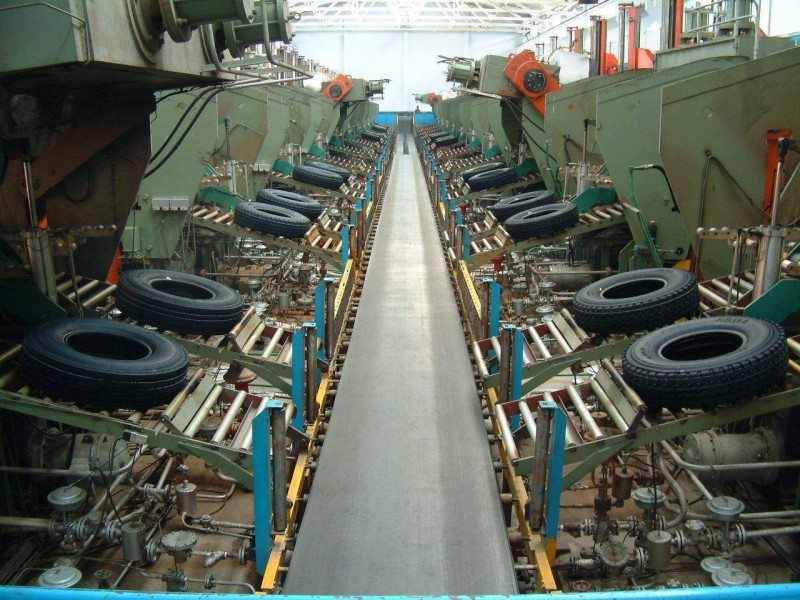 Conventional tyre manufacturing at the end of one of Doublestar's existing tyre production lines. However, with the acquisition of Deruibao Tire, investment in Kazakhstan and the overhaul of its Chinese production capacity, things are changing very quickly (photo and caption November 2015).
Following the implementation of US import tariffs in the last year (car tyres 2015; truck tyres 2016) and the widespread recognition of vast oversupply in the Chinese manufacturing base, there has been talk of consolidation of tyre industry in the People's Republic for some time.
In the last few weeks however, it has become apparent that several Dongying, Shandong-based tyre manufacturers (especially those found in the Gungrao district) have experienced serious difficulties resulting in bankruptcies, buyouts and mergers. Now the consolidation trend appears to be gathering speed.
Deruibao Tire was the first to go pop more than a year ago, taking the private brand orders of some well-known wholesalers and importers with it, before its assets were taken on by fast-growing Qingdao Doublestar in what some characterised as a shotgun wedding, but was also a sign of things to come. Several local Chinese news sources named Dongying-based Hengyu Tire as the next to go (with the latter apparently declaring bankruptcy on 14 February), followed by the smaller and younger O'Green and Watson Tyre factories.
At the same time, various Chinese tyre distributors report that Yongtai Chemical's tyre operations have shut down. Company representatives were not available for comment. However, we do know that Yongtai-owned Covpress (a Coventry-based panel metal supplier to well-known OEMs including Jaguar Land Rover) has entered administration. And furthermore, DMack – which had made itself popular selling World Rally Championship tyres made at Yongtai Chemical – switched production of its tarmac competition tyres to Cooper Tire Europe's Avon Motorsport division in Melksham in mid-August (see "Yongtai Chemical-owned Covpress in administration" for further details).
Category: International News, Premium