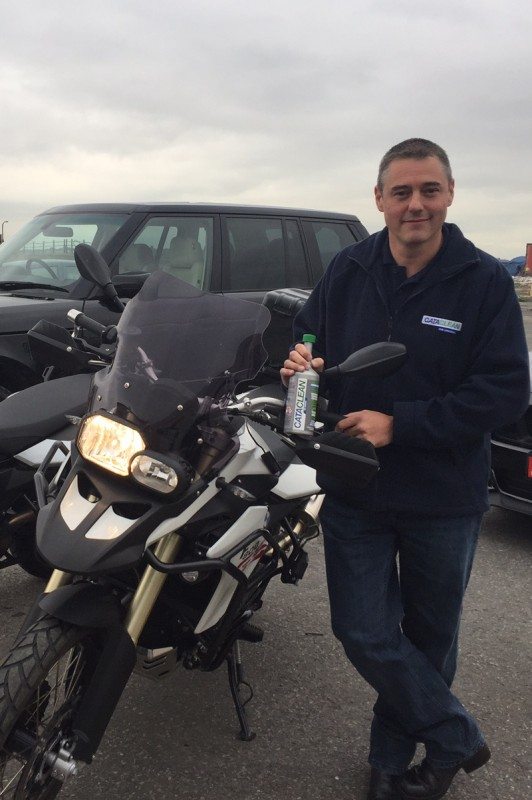 Cataclean has appointed John MacRae as sales manager, South of England
Cataclean, maker of the patented fuel and exhaust system cleaner, has appointed John MacRae as sales manager, South of England. MacRae will focus on developing the engine care product's customer base among road-going consumers and commercial vehicle fleets. He also has responsibility for developing the Cataclean motor cycle portfolio.
MacRae, 45, has spent much of his career in retail environments, exhibitions, and sales management, most recently with Autosmart International, the supplier of vehicle cleaning products to franchisees worldwide. Before joining Cataclean he was already a regular user of the product, as a keen motorcycle rider and sometime amateur racer.
Cataclean delivers independently proven benefits in emissions, fuel economy, and performance for diesel, petrol, and hybrid engines in cars, vans, motorcycles, and specialist heavy duty machinery. Manufactured in the UK, Cataclean is supplied to global markets in Europe, Asia, Africa, the Middle East and the Americas.
In the UK Cataclean is sold online and by many retailers including Amazon, Halfords, Euro Car Parts, and most motor factors and motorcycle dealerships.
Category: Career Tracks