Bridgestone completes new generation MX tyre range with Battlecross X10 for sand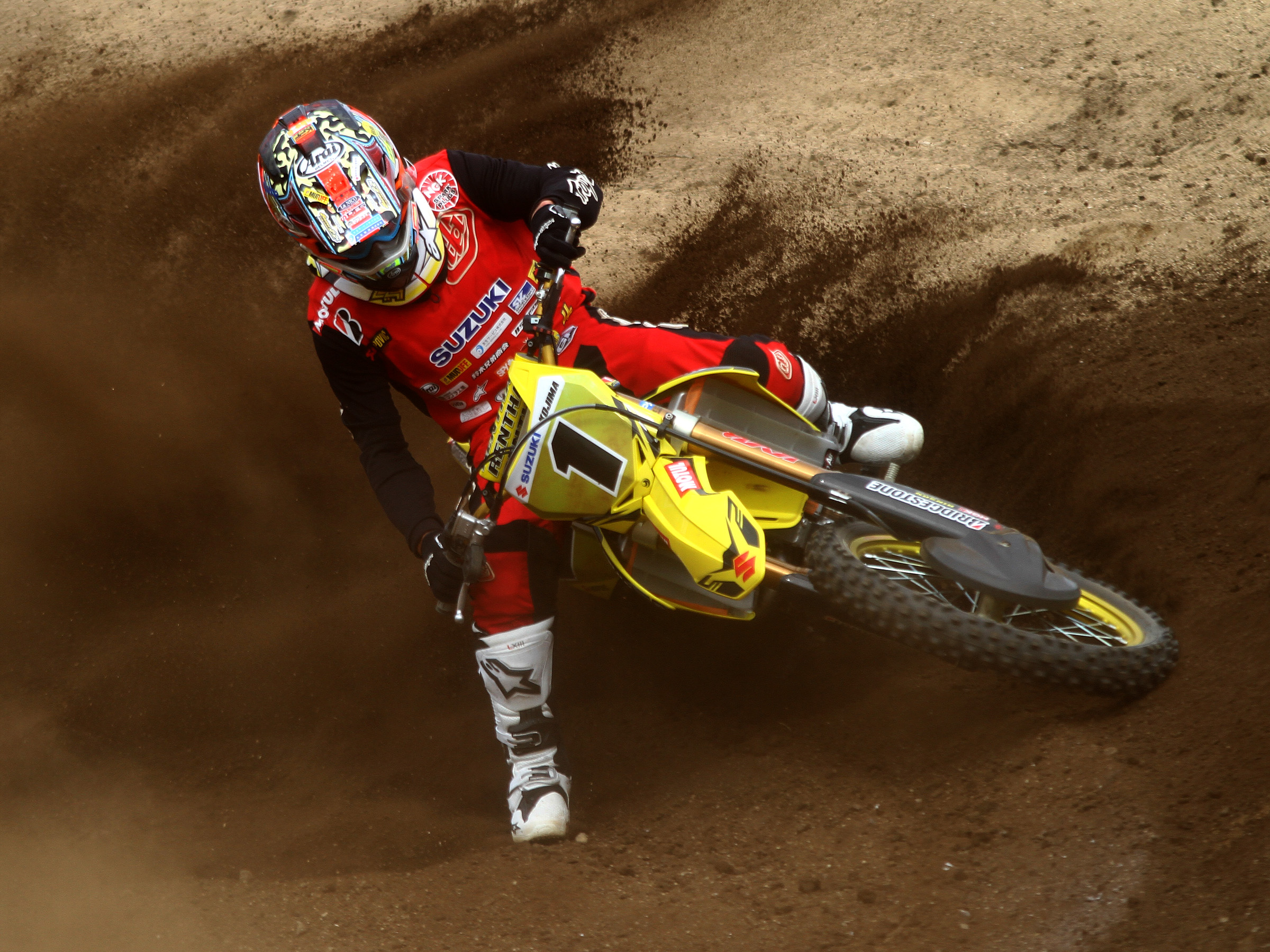 Bridgestone has launched the new Battlecross X10 motocross tyre for sand terrain. The tyre features a new tread design and increased block deformation, promising riders stronger traction, better self-cleaning and higher sideslip control in all types of sandy conditions. The tyre was developed and tested by top riders on the MX competition circuit.
Bridgestone said its deployment of the new design in its mainstream Battlecross range would make higher performance on sandy tracks attainable for riders in national champions, intermediates, and beginners.
The X10's new pattern, with repositioned low-profile blocks, produces less longitudinal rigidity along the central block area. This lower rigidity allows greater block deformation during rotation, producing more edge effect in the sand. It also improves self-cleaning – adding more grip – as tyre flexing dislodges sand clogged in the tread void areas.
Compared to its predecessor M101/M102, Bridgestone said the Battlecross X10 showed significantly stronger traction in sandy conditions,  following internal testing at Ottobanio, Italy in July 2016 (size 110/90-19). The tyre has much improved rear grip and stability, it added. The X10 now completes the new-generation Battlecross line-up and joins X20 for soft terrain, X30 for medium terrain and X40 for hard terrain, offering MX enthusiasts of all levels a comprehensive line-up of top-performing MX tyres for all conditions in Europe.
Battlecross X10 for sand terrain will be available in Europe from April 2017, initially in front wheel size 80/100-21 and rear sizes 100/90-19 and 110/90-19.