Brian Funnell and Lennie Wells become NTDA honorary life members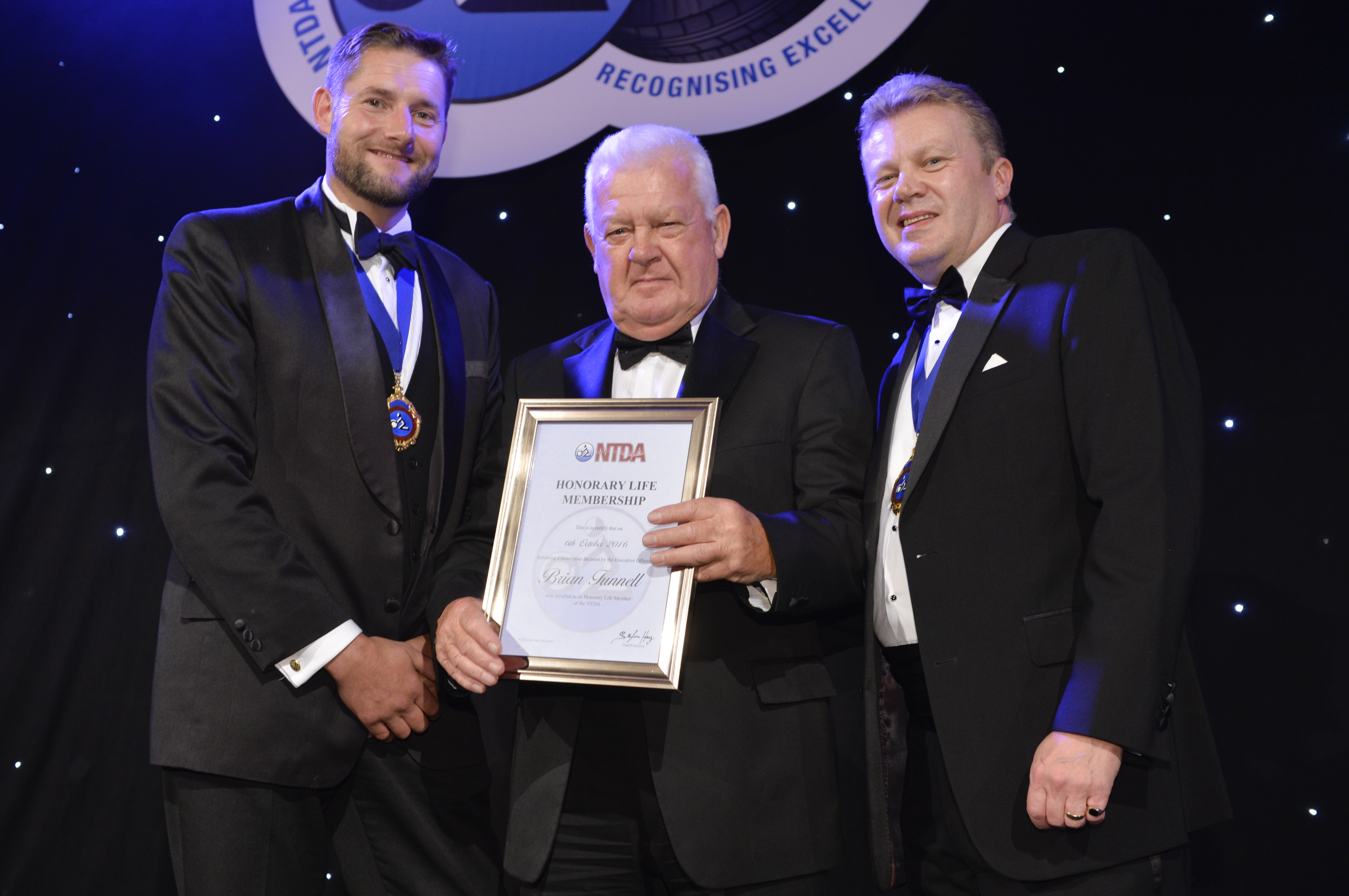 In addition to a number of popular and highlight competitive Tyre Industry Awards, the NTDA also recognised two of its leading regional leaders – Brian Funnell and Lennie Wells.
Brian Funnell was described as a gentlemen who has "given selflessly to the NTDA since 1974". Funnell joined the Tyre Industry in 1961 and since then has worked for Tyresoles, Gorrills, National Tyre Service and Vredestein, but to many NTDA members he is now best known as the formidable Regional Secretary who has kept the North West and North Wales Region going when most other regions failed".
At the same time Lennie Wells also received his honourary life membership forr outstanding service to his region – this time the NTDA Northern Ireland Region.
More than 30 years ago Wells founded a family tyre business together with his brother. The business, the family and their reputation has grown immensely over the last 30 years and in 1996 they became a member of the NTDA and since that time Wells' involvement with, and support of, the NTDA over that time was said to have been "outstanding". Now another member of the family has become the secretary for the region. In fact, she is one of three further family members who now work for the business, something that led NTDA chief executive Stefan Hay to suggest: "you could say tyres and the NTDA are in their blood" before concluding "he is charming, charismatic and a real character and well-liked and respected by his fellow members."