Aston Martin Racing wins FIA WEC titles on Dunlop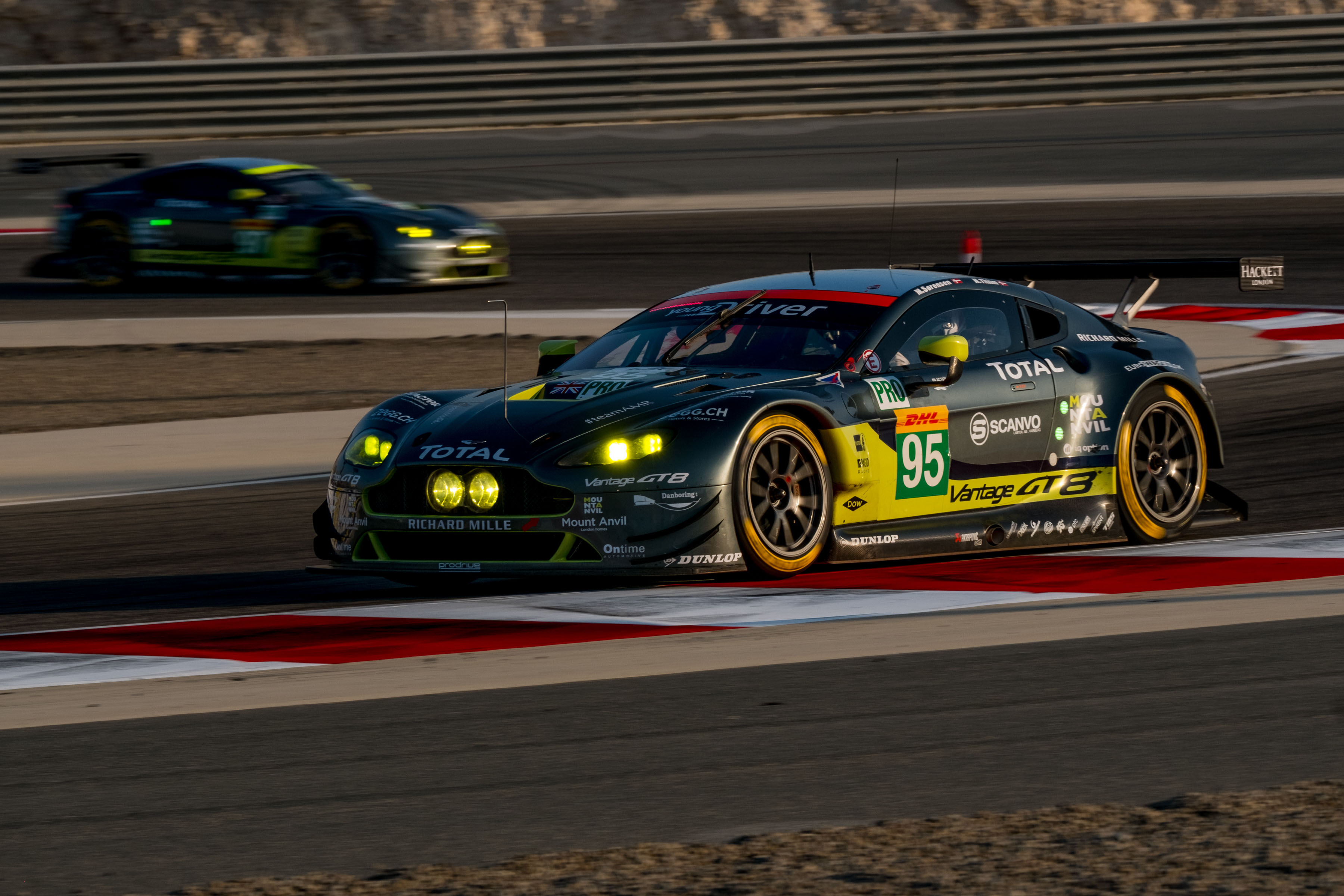 Aston Martin Racing has claimed two titles at the 6 Hours of Bahrain FIA World Endurance Championship (WEC) season finale in its first season working with Dunlop. Nicki Thiim and Marco Sørensen won the FIA World Endurance Cup for GT Drivers, while the team was victorious in the FIA World Endurance Trophy for GTE Pro Teams.
Thiim and Sørensen won the final race of the season in the #95 Aston Martin Racing Vantage making it five Dunlop-shod victories this year. The all-Danish squad took the lead from the mid-point of the race, with the Aston Martin GTE Pro Vantage duo leading all but 26 laps of the 174 lap race. In total, Aston Martin has claimed nine podiums in its first year of partnership with Dunlop.
Rebellion Racing won its last race in the LMP1 privateer category, taking victory with a four-lap margin. The team has won eight of the nine races in 2016, its first year with Dunlop tyres.
G-Drive Racing's recovery from the back of the grid to win the LMP2 class after a technical issue during qualifying made it three consecutive victories in the championship. From 31st the team quickly gained positions by passing the GT cars to lie sixth in LMP2 after the first hour of racing. After four hours the trio of René Rast, Alex Brundle and Roman Rusinov were in third. An epic battle ensued for second and with Rast in charge of the final stint taking the lead with eleven laps remaining.
Xavier Fraipont, managing director, Dunlop Motorsport and motorcycle EMEA, said: "To win the GT Drivers and GTE Pro Teams championships with Aston Martin Racing in the first year of our partnership is a proud achievement.  After a long period of success in the prototype category, we chose to take on the challenge of an FIA World Endurance GTE Partnership this year.
"With Aston Martin Racing, we have built a very open and constructive relationship. This has been key to the championship win, which reflects a tremendous team effort by both companies. We must give huge thanks to John Gaw, David Richards, Dan Sayers and everyone at Aston Martin Racing.
"G-Drive Racing and Jota Sport were amazing today – going from the back to the front shows how strong they are. We must also thank them and all of our teams through the paddock. We are only here because of them and it's been a great year.
"We will only have a short time to celebrate, as we will continue our testing programme for 2017 which started already in September. We are developing new technologies for both LMP and GT with an intensive schedule of evaluation until the start of the 2017 ELMS, VLN and WEC seasons."