AA Garage Guide enlists patrols to pick best local garages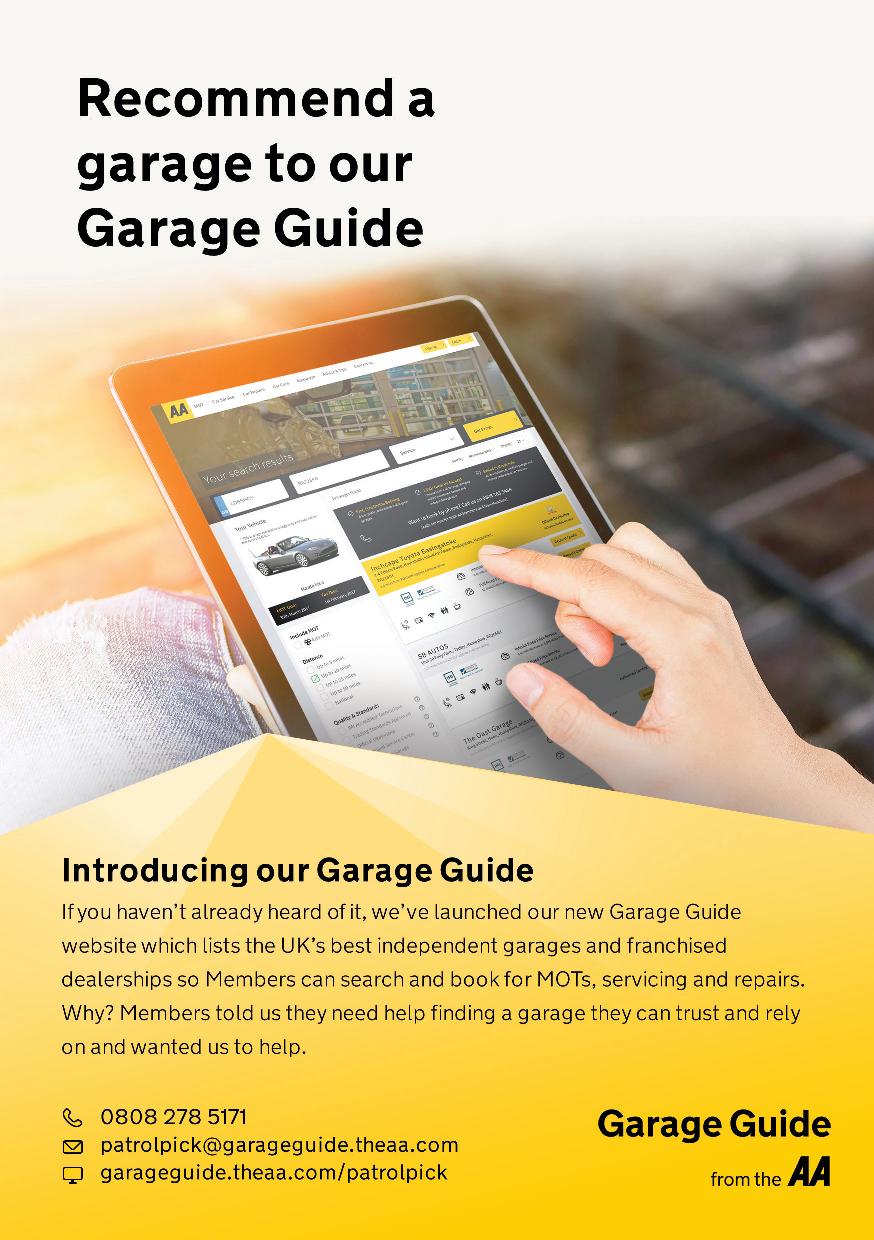 AA Garage Guide, the online search and booking site, has enlisted the help of the AA's expert patrols to recommend the best local garages in their area. Each of the nearly 4,000 garages included on the Garage Guide's site must adhere to its strict listing criteria. Patrol suggestions will be highlighted on the Garage Guide website as a 'Patrol Pick' so that members can see which selections they suggest. The AA says this will help to make sure that workshops get the recognition and the business that they deserve.
AA Garage Guide director, Lucy Burnford, said: "When you have experts like our Patrols at your disposal, it makes sense to draw upon their wealth of knowledge.
"Our Patrols know their local area inside out, and they are familiar with the local garages that deliver the highest levels of service to ensure both vehicle safety and customer satisfaction. These are the garages we want to champion and promote on the Garage Guide website."