Winter 2016/17 launch for Nokian WR A4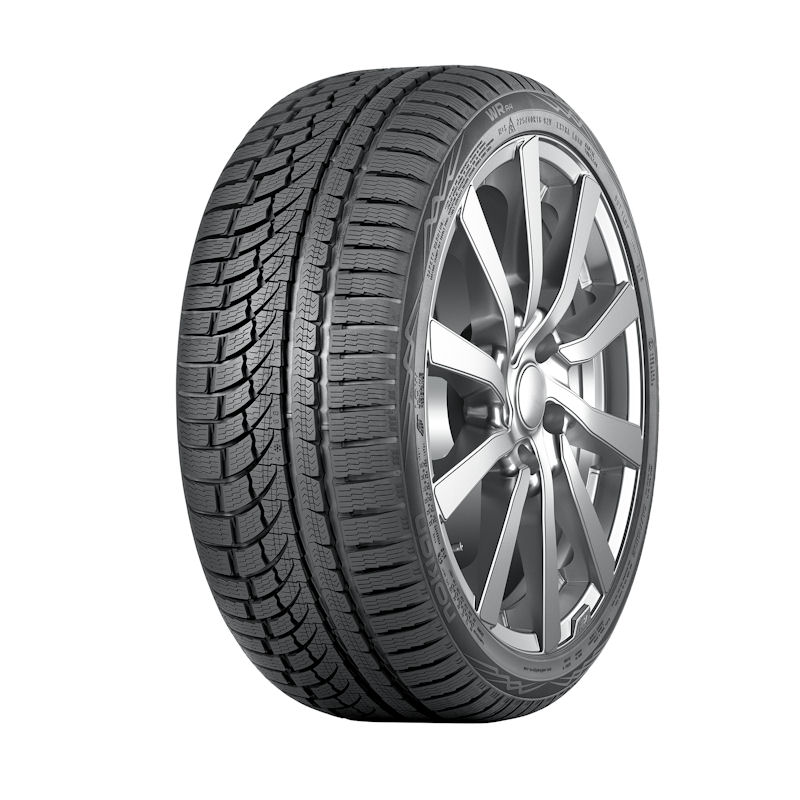 Nokian Tyres is introducing a new range for the coming winter. It describes this addition to its product portfolio, the Nokian WR A4, as a "premium winter tyre" and "the ultimate weather master." The WR A4 carries the 3PMSF 'snowflake' marking and will be available in 51 sizes for 16 to 21-inch rim diameters and speed ratings from H up to W, including XL load capacity and run-flat versions.
"A new generation of sturdy winter tyres make sporty driving possible on any winter surface thanks to its perfect grip," writes Nokian Tyres in its introduction to the Nokian WR A4. The manufacturer claims that the tyre's 'Performance Traction Silica' compound, which contains natural rubber, silica and canola oil ensures "maximum grip, excellent stability and wear resistance." It adds that the WR A4's winter grip properties remain the same "even as temperatures change and the kilometres add up."
The centre of the tyre's asymmetric tread is dominated by a longitudinal rib made up of a series of tread blocks, and Nokian Tyres reports that thanks to its 'Functional Performance Siping', which refers to the computer-optimised role given to each area, tread block and sipe, and 'Centipede Siping', a central tread area that resembles a centipede's footprints, it offers a maximum contact surface and improves handling and grip on snow and slush at different turning angles.
A new technology, which the tyre maker calls 'Coanda Technology', is said to combat the risk of aquaplaning. Coanda refers to the curved, ramp-like design of the tread blocks on the inner shoulder of the WR A4; these guide and accelerate the flow of water from the longitudinal grooves into the transverse grooves. The removal of water and slush is also expedited by the polished longitudinal grooves and polished transverse grooves.
The tyre maker also claims the WR A4 offers "extremely low rolling resistance." Other features include the presence of Nokian's patented DSI (Driving Safety Indicator) and WSI (Winter Safety Indicator).
"In the new Nokian WR A4 winter tyre, state-of-the-art technology truly serves functionality as well as the needs of the driver," comments Olli Seppälä, product development manager at Nokian Tyres. "It steers as precisely as a summer tyre on dry and wet autobahns or in the busy urban traffic. In case of snowfall, it retains logical grip both in thick snow and in the ever-dangerous slush. You can always rely on it to bring you home safely."