Virtual Warehousing 'the shape of things to come for auto aftermarket' – Klarius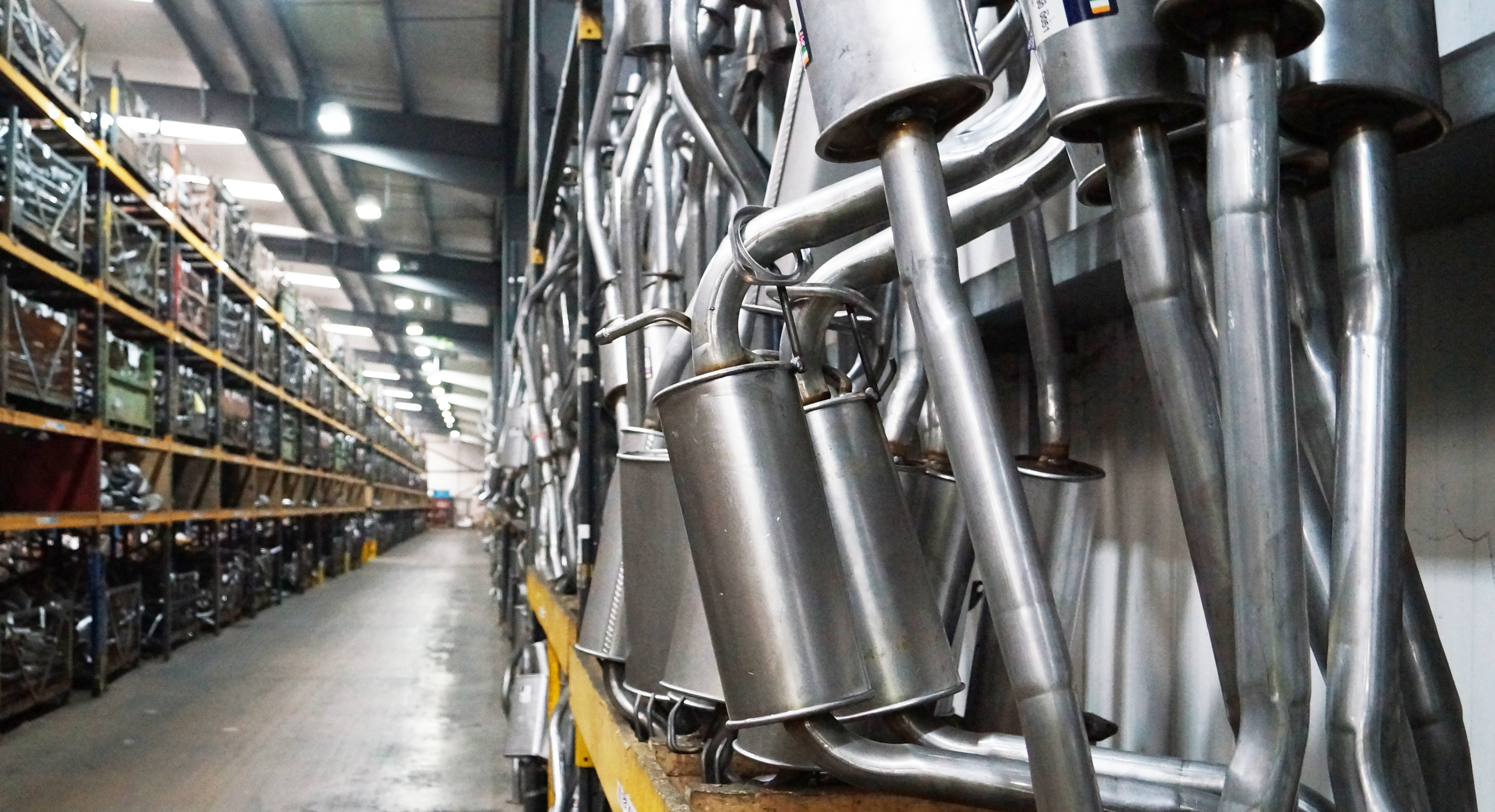 As owner and operator of the largest dedicated automotive stock holding and distribution centre for automotive emission control products in Europe, Klarius has embraced virtual warehousing as a route to efficient stock management. Charles Greaves has been managing director at the Staffordshire HQ for several years and shares his first-hand experience with the benefits of the system.
Klarius identifies holding local stock that includes bulky items that are slow moving as the least desirable situation from stockists' point of view; stock takes up space and doesn't provide good turnover margin. To counteract this scenario Klarius matches stock to a live profile of national and regional sales, meaning it advises which items are the best sellers and which ones are best to keep in just-in-case, if the space is available.
When you want to offer products, but don't have the physical space to stock them, then the only way to do this is to ship direct from the supplier or manufacturer – or to ensure a delivery happens quickly enough that it can arrive at a distribution point from the manufacturer in a matter of hours and doesn't hold-up the delivery even when compared to being picked from local stock and delivered.
There are over 10,000 individual line items in the Klarius Products catalogue of exhausts, CATs, DPFs and mounting kits; only Klarius keeps multiples of all those items in stock. The company delivers product every day around the country and deliveries will usually land the next morning, even if they have only been ordered the night before. This means national stocks can be offered without distributors and stockists having to keep multiple items on the shelf.
All you need then is for companies that chose to keep their stock at Klarius to be able to see the stock on their owner order system as if it were actually on site. If the electronic ordering system works seamlessly from client to supplier to manufacturer, this is how virtual warehousing should operate.
Greaves comments on how the practicalities have been addressed: "We have applied different packing procedures for some clients, using robust plastic bags and hangers, we have tagged items differently, using our client's own data tagging and capture systems, so they get scanned in and out the same way products do back at base – we even do a stock check in a way that is compliant with customers' own systems and procedures.
"For all intents and purposes the stock could be in our customer's warehouse, or ours, it physically makes no difference to the way the products are ordered and delivered, the only difference is that we have access to more stock and we take care of providing the physical shelf-space. Something we have a lot of."
Klarius owns and operates its own large van fleet that provides logistics support across the entire UK, delivering products nation-wide and making sure they are not damaged in transit. A product that turns up with damage to it is as bad as it not turning up at all, hence, a lot of time and effort is put into making sure the product arrives at the distributor or stockist, or direct customer, in pristine condition from the factory.
Klarius adds that, from its point of view, virtual warehousing appears to be free of downsides. "So far," comments Greaves, "we haven't found any, we can even store stock that we did not manufacture and cut delivery costs on that too. It all sounds great and the natural assumption is to think about where we go next, we are not aiming to become the Amazon of the automotive aftermarket, but the Virtual Warehouse concept is working very well for us and our customers right now, it's cutting costs, reducing delivery times and removing logistics issues, which has to be a win-win."