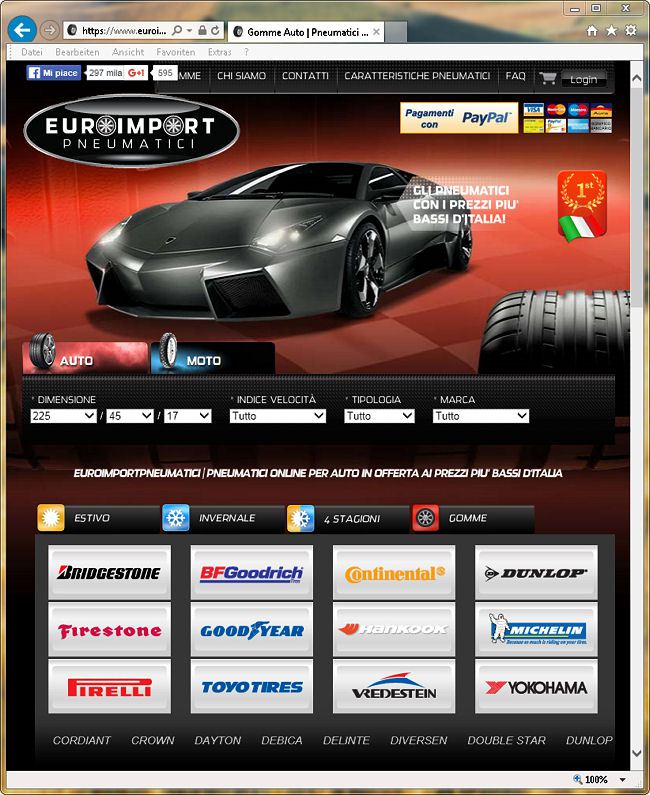 Euroimport offers tyres at much cheaper prices than its rivals, and Italian authorities want to know who they can do this
According to information from our colleagues at PneusNews, Italian authorities are taking a closer look at online tyre retailer Euroimport Srl following allegations that VAT irregularities are enabling the company to offer tyres on its www.euroimportpneumatici.com platform at much lower prices than those of its competitors.
A search for Continental's new WinterContact TS 860 in size 205/55 R16 91H, for example, returned a price of just under €81 from the B2C shop. The same search at Italian Delticom portal www.gommadiretto.it, on the other hand, delivered a price of approximately €100. A comparable price difference was also seen when searching for the Michelin A5 in the same size; the Euroimport price was approximately, while the same tyre cost around €100 through GommaDiretto. The price difference for the Goodyear UltraGrip 9 – around €76 at Euroimport and just under €84 for the Delticom portal – was a little narrower.
These price differences by no means represent hard proof of wrongdoing, and perhaps are the product of an entirely legal price positioning strategy at Euroimport, one that its rivals simply haven't yet stumbled upon. Be that as it may, in the near future we will see whether the 15 to 20 per cent lower prices on offer are the result of a VAT sleight of hand, as some in the market allege; the findings of an official investigation will hopefully settle the matter once and for all.
Category: International News